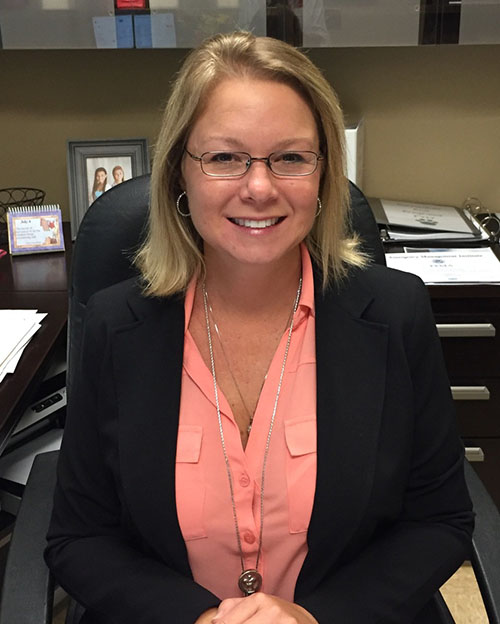 H.L. Johnson Elementary School in Royal Palm Beach started the new school year this week by welcoming Jennifer Makowski as the school's new principal.
As students entered the hallways Monday, Aug. 15, they greeted Makowski, administrators and their teachers as they started the 2016-17 school year.
Makowski began her educational career in 1999, teaching exceptional student education (ESE) algebra 1, informal geometry and learning strategies for students with disabilities.
Makowski spent two years at Okeeheelee Middle School before teaching at Seminole Ridge High School for a year. She became a learning team facilitator at Lake Worth High School before being promoted to assistant principal for curriculum, a position she held at the school for seven years.
Next, Makowski moved to Royal Palm Beach High School, where she was assistant principal for curriculum for the past three years.
Now, Makowski has taken on the role of principal at H.L. Johnson.
"Being here with the kids and helping them be successful," she said, is what she is looking forward to in her new position. "I'm looking forward to a great year."
The Palm Beach County School District has implemented a new strategic plan as a result of changes brought about by new Superintendent Dr. Robert Avossa.
"With all of the strategic plan, everything they have in place at the district, I'm looking forward to implementing that here," Makowski said. "It's a great vision that we have now in the district, and I think it's going to be a great opportunity for the teachers and for the students."
Students should know that Makowski is consistent, fair and will always focus on their best interests, she said. Makowski wants parents to know that as well.
"I always have their kids' best interests at heart," she said. "No matter what the decision is, I always have to go back to what's best for the kids."
Makowski encourages parents and children to come and talk with her.
"I want it to be where we have open communication," she said. "It's really important that families and teachers all work together. I want them to know that anytime, they can always come in, and I'm here."
H.L. Johnson Elementary School is located at 1000 Crestwood Blvd. North in Royal Palm Beach. For more information, call (561) 904-9300.