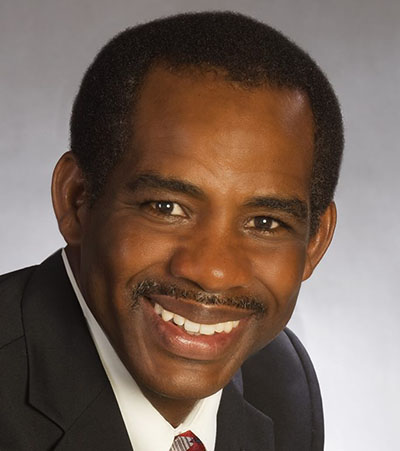 Samuel Thompson, a 17-year veteran of the Palm Beach County Sheriff's Office, is one of three challengers seeking to unseat incumbent Sheriff Ric Bradshaw in the Tuesday, Aug. 30 primary election.
Bradshaw, along with challengers Alex Freeman and Rick "Rosco" Sessa, were profiled in the Town-Crier last week.
Thompson, a U.S. Navy Seals veteran, was a detective with the Belle Glade Police Department until the PBSO took over. He has a master's degree in criminal justice management. He currently works as a business consultant and is a certified nursing assistant.
President of the Palm Beach County Sheriff Union from 1996 until 2004, Thompson said he is running to make sure the department has qualified, educated people to be deputies. He wants to get rid of favoritism and better train personnel.
"We need some accountability throughout our entire department," he said. "We need to bridge the gap between the sheriff's department and the community."
When he became part of the PBSO, Thompson said he was not impressed with the organization.
"There are a lot of areas that they need help in, and that's what I tried to do, and the department fought me on those issues," he said.
His responsibilities with the department were primarily as a training officer, where he said he saw qualified people passed over for promotions.
"I thought that was very wrong," he said. "How can you expect the employees to give you great service when the department didn't give the employees great service?"
If elected, Thompson wants everyone in Palm Beach County to have an avenue to express their concerns.
"I'm going to do that by having an open-door policy," Thompson said. "With an open-door policy, it puts responsibility back on everyone in Palm Beach County. I know it works because that's how I was treated in the military. That's going to stop the corruption."
Thompson said his goal is to have a safe community where children can be proud of and respect law enforcement. He seeks to help those who need it, and put those who want to harm good people in a place where they cannot.
For more information, visit www.electthompson.us.
ABOVE: Samuel Thompson