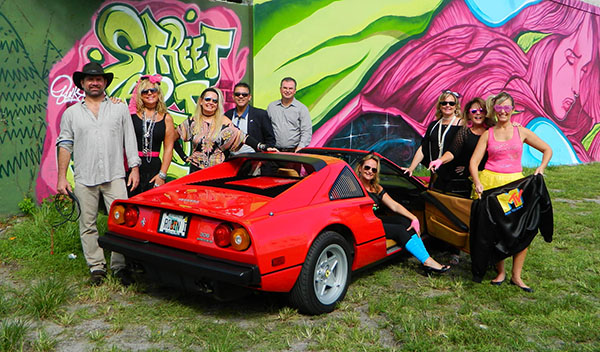 Saturday, Oct. 15 will be the "gnarliest" party of the year when the Palm Beach chapter of the Cystic Fibrosis Foundation hosts the 20th anniversary of Arthur's Jam at the International Polo Club Palm Beach in Wellington.
Hair bands and Madonna, Ghostbusters and the Village People will be in fashion as the 1980s-themed party creates an atmosphere of "girls (and guys) just wanna have fun."
After losing Mary Weiss, the founder of the CFF Palm Beach chapter, earlier this year, this event is meant to celebrate the lives of both Arthur Weiss, the event's namesake, and his mother Mary, and to continue their fight to find a cure for cystic fibrosis.
Highlights of the evening include live auction items such as an African safari and a Gibson Les Paul guitar, and silent auction items such as getaways to Antigua and St. Lucia.
For more information or to purchase tickets, visit www.cff.org/palmbeach or call (561) 683-9965.
ABOVE: Arthur's Jam committee members Ron Saunders, Alecia Bonato, Cindy Metzler, Andre Varona, Jim Springer, Shelly Power, Kimberly Sundook, Colette Beland and Cathleen O'Toole Stetson.