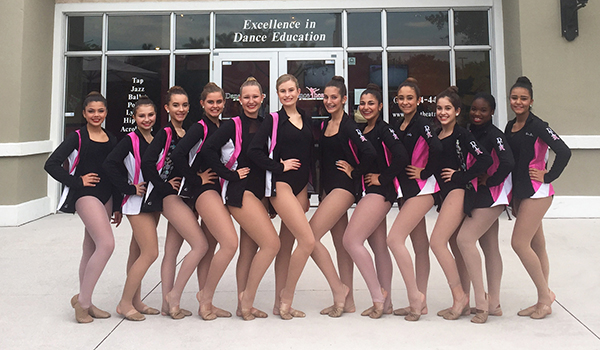 Dance Theatre at Wellington's DTX dance team has received a once-in-a-lifetime invitation to dance in the 2016 Macy's Thanksgiving Day Parade, and the dancers are seeking the community's help to make the trip possible.
The girls will begin learning the choreography in October, and when they arrive in New York City, they will practice with other dancers from around the country. In addition to performing in the parade, the girls will attend a Broadway show, see the Rockettes perform, tour the National September 11 Memorial & Museum and more.
The dancers are excited to represent Wellington in New York City and have done many fundraisers over the past several months to defray the $2,500 per dancer cost of the trip. They will not able to make the trip without the support of the community and local businesses. If you are interested in becoming a sponsor, call (561) 784-4401.
Learn more about the Dance Theatre at Wellington at www.danceinwellington.com.
ABOVE: (L-R) Francesca Gamero, Cassie Siegel, Gaby Milazzo, Marlee Rhodes, Erin Berish, Laura White, Emma Daubenmire, Giuliana Gamero, Emily Carbocci, Jordan Fallen, Alexis Radcliffe and Taleen Ramzy.