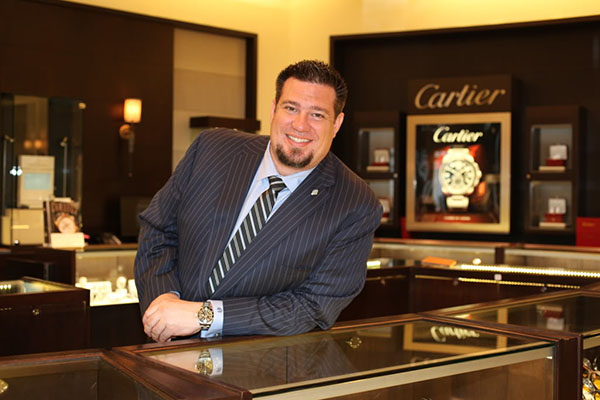 Provident Jewelry recently announced its expansion into Wellington with a location in the Wellington Town Square shopping plaza, the seventh store in its chain. The firm looks forward to redefining luxury in the Wellington market by featuring some of the most prestigious jewelry and fine timepieces available.
"We are thrilled about the new location as we continue to grow and thrive in today's market by focusing on our growing clientele and exceeding their expectations," said Rob Samuels, CEO of Provident Jewelry. "Acquiring Polo Jewelers was a natural entry into the Wellington market. Both Polo Jewelers and Provident Jewelry share the philosophy of exceptional customer service and value."
The location will feature a master jeweler and a watchmaker, providing clients with the highest quality of service and workmanship. Provident Jewelry will also have trained GIA graduate gemologists who can accurately evaluate, appraise and purchase any estate jewelry or fine timepieces.
"We have been following the flourishing Wellington market for years and are excited to bring Provident Jewelry to this community," said Geoff Fear, managing partner of the Wellington location. "The new location is in the heart of Wellington at the corner of Forest Hill and South Shore boulevards."
For more than 22 years, Provident Jewelry has been family owned and operated in South Florida with locations in West Palm Beach, Jupiter, Palm Beach, Naples, Fort Myers and Wellington.
Fear has been with the Provident Jewelry family for more than six years, previously serving as the manager of the Jupiter location.
He has been an avid collector and enthusiast of fine timepieces and jewelry for 25 years. His passion for the industry, along with his exceptional customer service, have been the keys to his success.
Fear and his wife live in Wellington, where they are active members of the community, attending many of the philanthropic functions in the area. For an appointment, call (561) 798-0777 or send Fear an e-mail at gfear@providentjewelry.com.
Provident has built its business on superior customer service, exceptional value and attention to detail while offering its clientele an unmatched selection of jewelry. For more info., visit www.providentjewelry.com or call (561) 798-0777.
ABOVE: Geoff Fear, managing partner of Wellington location.