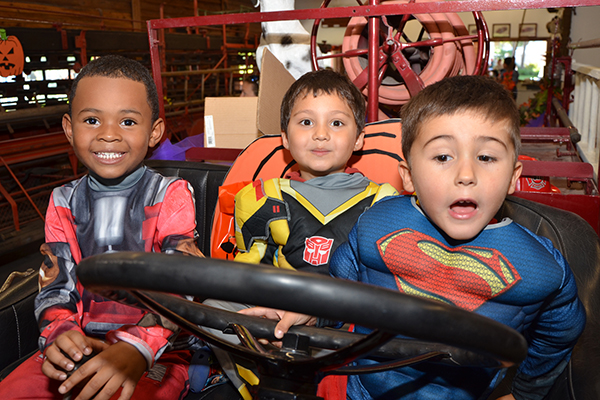 Spookyville, an old-fashioned Halloween family event, provided plenty of fun for families over two weekends in October and on Halloween night.
Held in Yesteryear Village at the South Florida Fairgrounds, kids dressed in costumes collected treats throughout the village and marched in costume parades, played in bounce houses, participated in old-fashioned games and went on carnival rides.
Some guests participated in costume contests. including a pet costume contest. Ford, Kubota, Florida Dairy Farmers, Coca-Cola, Lion Country Safari and the Solid Waste Authority sponsored the event.
ABOVE: Kaidyn Castillo, Ronin Nam and Diego Gonzales having fun aboard an old fire truck.