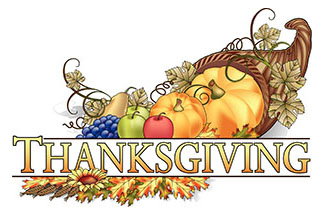 The Village of Wellington is holding its eighth annual Hometown Holiday Food Drive in partnership with Interfaith, the Christopher Aguirre Memorial Foundation, the Goddard School, Ultima Fitness, the Mall at Wellington Green, Walmart and the Palm Beach County Sheriff's Office.
With food set to be given out this weekend, organizers are still looking for last-minute donations for the drive, which aims to help 200 families — up to 800 people — this holiday season.
Gregg Harr, who works with many food projects, said that in Palm Beach County, as many as 250,000 people don't know where their next meal is coming from.
Though most people wouldn't think that Wellington residents have the same issues with food insecurity, there are hungry seniors, low-income residents and families suffering with debilitating diseases, he said, who benefit from the food drive.
"This allows our faith-based organizations in the Wellington area to be able to join with a lot of community businesses who support this effort to be able to make Thanksgiving a thankful time for families who otherwise might not be able to have the means, or the money, to enjoy a Thanksgiving meal together," Harr said.
Last year, 150 families benefited from the food drive. This year, organizers hope to boost that to 200 families, but donations have been slow in coming in.
The food drive is going to be able to help more people this year through a $2,500 donation from the Christopher Aguirre Memorial Fund, Harr said, which is allowing each family to receive a $20 gift card to use for a turkey rather than a $15 gift card, and for more families to receive a holiday meal.
RoseAnn Voils, with the Christopher Aguirre Memorial Foundation, was glad to help. "We have been working the last couple of years with the Village of Wellington," she said.
Voils and her family started the foundation when her son Christopher's life ended tragically in 2006. They started the foundation as a way to remember him, and to help those in the local community through educational and athletic opportunities.
The foundation has helped children attend camp, receive shoes and more, and is helping provide a nutritious meal during the holiday season. The foundation is also helping with Thanksgiving baskets and Wellington's upcoming toy drive.
Assisting those in need in the community is important to Voils. "That's where my son grew up, that's where we live. We want to give back to the community," she said. "It feels great to give back and see that we're doing good for the community."
Even if a family isn't from Wellington, Harr said, if one of the faith-based organizations say there is a family that needs help, that family is helped. For example, 25 families from the Kids Cancer Foundation are also being helped by the food drive.
The same type of food items as always are being collected, he said. Suggested items to donate include mashed potatoes, cranberry sauce, canned vegetables (green beans, peas, corn, sweet potatoes), packaged stuffing mix, turkey gravy and cornbread muffin mix.
Jill Merrell, owner of Ultima Fitness, has been involved with the food drive since the beginning, setting up a way for members to donate. This year, she added a twist.
"We decided, not only do we want to get people to donate food, we want them to also educate and try to give us healthier choices," she said, explaining that they could choose items such as a low-fat or low-sodium soup to donate.
Also this year, Xtreme Tae Kwon Do's Grandmaster Gustavo Pope donated half of the proceeds from his annual kick-a-thon to the food drive, bringing in just over $700. The other half was donated to Place of Hope to be spent for food and toys for the children.
"We want to work together to help support people to enjoy their holiday season," Merrell said. "What's so great about this is it's a community effort of everybody working together… for people who are not as fortunate as us."
As the food drive draws to a close, last-minute food donations can be dropped off at Christ Community Church (1000 Wellington Trace), which is also the location of the Eagle Arts Academy.
For those in need, sign up by calling Meridith Tuckwood at (561) 753-2476 or Gregg Harr at (561) 307-2900.