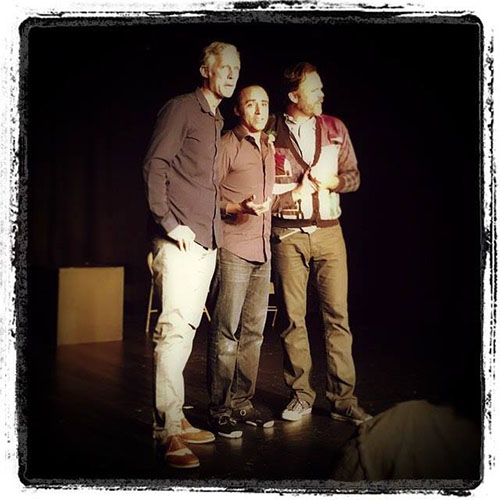 The Jove Comedy Experience, "The Funniest Guys You've Never Heard Of," will bring its live improv and sketch comedy show to Suri West in Wellington on Saturday, Nov. 19 to benefit the Palm Beach School for Autism. Tickets can be purchased at www.eventbrite.com/e/comedy-cocktails-tickets-28056057423.
The Jove show formula mixes a combination of hilarious pre-written sketches with a unique brand of improvisational and interactive comedy, as well as infectious pre-recorded and live music.
"We've prided ourselves on doing clean comedy, which is why we appeal to a broad range of people, which is why we are able to put on a full-on family friendly show and then let loose just a little for our all adult shows," said co-founding member Frank Licari, who's also the show's producer. "It's amazing to see our brand of comedy continue to appeal to a wide variety of people and two and three generations of families. On Saturday night, we're going to do an hour of straight improv for the Comedy & Cocktails event in Wellington."
For more information on the Jove Comedy Experience, contact Licari at (561) 262-0114 or visit www.quitefranklyshow.com and hit the Jove Comedy button.
ABOVE: The Jove Comedy Experience will bring its unique show to Suri West in Wellington on Nov. 19.