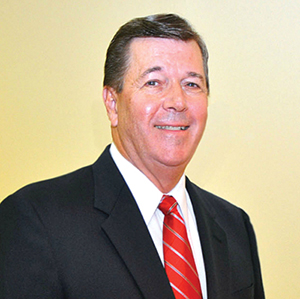 The Western Communities Council will see new faces after the recent election, including a new chair to replace former Indian Trail Improvement District Supervisor Michelle Damone.
The council — made up of representatives of governments from all of the western communities — will probably not meet until January after new members are appointed by their respective councils or boards.
Although it has no official authority and has been rebuked as ineffective by some past members, the Western Communities Council under Damone's leadership has been a cohesive force for joint action on regional issues, including the advancement of the State Road 7 extension under intense resistance from the City of West Palm Beach, and advancing regional approaches for controlling future development in the western communities.
Royal Palm Beach Councilman Dave Swift, vice chair of the Western Communities Council, said the group will reorganize at the next meeting in January, elect new officers and decide on regional issues to pursue aside from the continued effort to see SR 7 completed.
"The sober homes issue is mostly a federal issue, and I'm not sure exactly what we could do, working together, but it would be helpful to figure out what the federal government is doing," he said. "I would like to see [Congresswoman] Lois Frankel invited out to our group to explain what she is doing and what individual communities could do."
Swift credited Damone as a driving force behind the SR 7 extension to Northlake Blvd., which has been approved but is still tied up in litigation. The Western Communities Council was successful in getting its membership to pitch in to hire legal representatives to fight for the road.
"Michelle dug her teeth into this particular issue and spent a lot of time on it," Swift said. "She really got us to where we are now. She was really the main force behind the whole thing. She needs to be recognized for her work. I will miss her and her interest in this particular issue."
Western Communities Council Administrator Tanya Quickel, who is also director of administrative and financial services for the Village of Wellington, said a definite date has not been set for the January meeting. She will have to wait until the respective governing bodies have selected their members to represent them.
"We have new elected officials, and they have to have a meeting to make their appointment for who they're going to send," Quickel said. "We've had this happen before, and Indian Trail just canceled its meeting last week."
Quickel said Swift as vice chair will probably fill in until a new chair is appointed.
"Michelle has been devoted to both Indian Trail and the western communities throughout all her terms of service," Quickel said. "She has worked tirelessly on many projects, but in particular State Road 7, and had gone out on every level, local and state, to make sure that project stayed on track."
Quickel said she will be working on getting Frankel to a meeting to discuss sober homes. Frankel's district was recently redrawn to include Wellington.
"Her new district includes a significant portion of the western communities, so we'll be inviting her early on to one of our meetings," Quickel said. "She certainly is a well-known figure to everyone, but now that she's officially representing us, we want to communicate and work very closely with her."
Quickel said an update on SR 7 by Florida Department of Transportation attorney John Fumero will also be on the agenda.
The next meeting will also gather legislative updates from members for the next session of the Florida Legislature starting in March.
"We'll see if there's any issues that we all need to focus on together, plus just communicate," she said. "That has been working very well for the Western Communities Council for a while."
Palm Beach County Commissioner Melissa McKinlay, who sits on the panel, said that she believes that the Western Communities Council will continue to be effective, even without Damone's leadership.
"I believe that the Western Communities Council serves a useful purpose," McKinlay explained. "It's my hope that it will continue to operate effectively without Michelle as its chair. I think you've got plenty of qualified community leaders throughout the western communities who could take over the helm of that organization. My role is more advisory, so I'm not professing that I'd be the one."
As long as the completion of SR 7 is an issue, the Western Communities Council will continue to play a crucial role, she said.
"It's separate from the MPO [Metropolitan Planning Organization], which would be the other logical place for these conversations to happen, but with the City of West Palm Beach being on the MPO, the Western Communities Council offers its own separate group for this conversation," McKinlay said. "It allows them to be a little bit more open in their approach to fighting on behalf of State Road 7."
ABOVE: RPB Councilman David Swift.