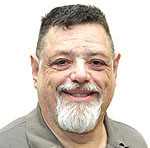 'I' ON CULTURE
Imagine a Harry Potter film without Harry! Fantastic Beasts and Where to Find Them attempts to match the wonder of the eight-film series, of which it is a spin-off, but does not quite achieve that.
It is, however, an entertaining film, with incredible computer-generated effects that help overcome a plot which never takes off and flies. Writer J.K. Rowling sets the film in 1920s New York. Harry Potter's parents have not yet been born, although there is mention of a young Professor Dumbledore.
Magizoologist Newt Scamander (Eddie Redmayne) gets off a ship in New York with a case of rare magical animals. Within minutes, one escapes, and in the ensuring pandemonium, Newt winds up inadvertently switching suitcases with baker Jacob Kowalski (Dan Fogler), while coming to the attention of a member of the magic police, Porpentina "Tina" Goldstein (Katherine Waterston).
The rest of the film focuses on not only retrieving a few of the animals inadvertently released by the "No-Maj" (non-magical, the American term for Muggles) Jacob, but also in dealing with a powerful monster destroying New York.
Along the way, Newt and Jacob meet Tina's gorgeous mind-reading sister Queenie (Alison Sudol), who provides invaluable assistance as they try to maneuver between insane anti-witch fanatic Mary Lou Barebone (Samantha Morton) and the Magic Control Commission headed by Percival Graves (Colin Farrell).
The action generally moves swiftly; Rowling provides a lot of plot. The real problem is that there is far too little real feeling. Newt seems to really come alive only when he deals with his wonderful animals. Tina tries to do the right thing and always steps on her own feet. Unlike in most movies, nothing much happens in their relationship, despite his saving her a couple of times and she giving assistance. At the end, their emotional high point is his offer of sending her a copy of his book from England once it is written. Graves is fascinated by power to enough of a degree that he becomes a caricature.
The saving grace is the relationship between Queenie and Jacob. He is the "everyman" character, the chubby, homely non-witch whose designated role is to be the clown. Instead, he helps save the day despite indignities. His scene with Newt and a gigantic monster on Central Park Lake displays a physical comedy grace similar to that of Oliver Hardy.
Sudol's Queenie could easily have been a caricature as well, but she invests it with enormous charm and intelligence. She provides a wonderful grace note as she saves the day and also shows her feelings for Jacob, her forbidden (by the laws of the American wizarding community) love. Their relationship, never more than a kiss, provides the heart for the complex story.
Redmayne, a great actor, merely has to look confused and resolute, although he does demonstrate a knack for physical comedy. Waterston is more interesting but mostly just reacts to whatever happens. There are a lot of great actors playing small roles (Jon Voight, Ezra Miller, Carmen Ejogo and Ron Perlman) providing good support. Morton is appropriately horrible as the anti-witch crusader.
But Fogler and Sudol provide the emotional center of the film. He manages all the elements of the second-banana clown with a wonderful sweetness, especially while trying to understand how someone as wonderful as Queenie could really like him. And she demonstrates a wonderful warmth and intelligence that makes her very real and vulnerable. They have a marvelous scene at the end when he tells her their time together has been marvelous but there are a lot of guys like him, and she whispers to him that there is no one else like him except him.
This is the first, we are told, of five films with Newt Scamander as the focus. I enjoyed the film enough (the more than two hours of it fly by) that I will look forward to the sequels. I hope these films will bring more emotion to the major characters, adding to those spectacular special effects. The animals, all strange and magical, were charming. But, please, let us see more of Jacob and Queenie.
This was a fun film. It works for kids, and it certainly did for the adults in the crowded theater where I saw it. It probably won't get nominated for any important awards, but it will make for a fun evening and is worth the price of the ticket.