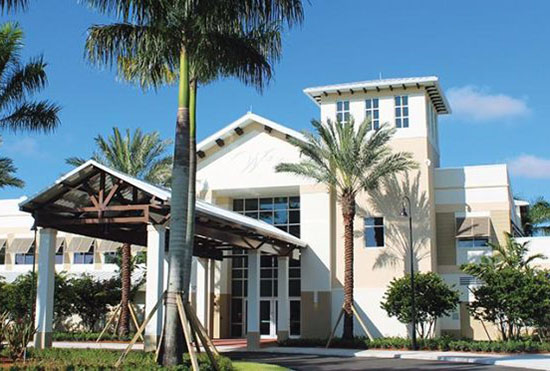 BY SHAYNA TANEN
Career consultant Carol Horner will offer four career-related courses at the Wellington Community Center starting in January.
The courses are: "Career Exploration," for people 15 or older, which helps them explore career options; "Job Readiness," which helps people 16 to 22 years old find internships and get ahead in the job market; "Using LinkedIn to Energize Your Job Search," designed to teach people over 18 everything about the business-oriented social media site LinkedIn; and "Job Search," which is recommended for people 18 or older and helps them navigate job searches and prepare for interviews.
"What we wanted to do was to be able to take the experiences that we had and pass them along to people," Horner said about her and her business partner, Benton Howie, who will join Horner in teaching the courses.
Horner wants to help people understand the perspective of job recruiters in order to help them make career decisions and get the careers they want.
Much of Horner's 25 years working in human resources involved hiring job candidates, she said. She worked in Boca Raton for most of her career and moved to Wellington — where she now works from a home office — four years ago. She is the co-creator of careerzing.com and conducts career consulting mostly through video conferences, as well as teaching workshops on college campuses.
Dinesh Lalchan met Horner at Palm Beach State College and attended her job readiness course there.
"The reason I found a job was because she taught us how to sell ourselves," he said.
Lalchan said that before Horner's class, he had job interviews that did not go well. He is now a sales associate and merchandiser at a Home Depot, and he attributes this to Horner's class.
Horner noted that people will browse the internet for career tips and miss out on important information that they might not have been searching for.
"People will search out what they think that they need, and they'll miss that piece that they really need," she said.
Horner has taught her classes and segments of them at nearby colleges and at the Boca Raton Community Center, but this is the first time she is teaching them at the Wellington Community Center.
Chris O'Connor, program coordinator for the Wellington Community Center, said he wants to offer programs that are beneficial to the public. "This is definitely beneficial for people in the long run," he said.
Courses range from $75 to $100 for early registration and $94 to $125 if you do not register in advance. The first course is the "Job Search" class, with the earliest dates of Jan. 17 and Jan. 19 (two days for one course) and Jan. 21 (one day for one course).
To learn more about the courses, contact Horner at (561) 756-4251 or e-mail carol.horner@careerzing.com. To register for courses, visit www.wellingtonfl.gov/webtrac or call the Wellington Community Center at (561) 753-2484.
ABOVE: The new Wellington Community Center.