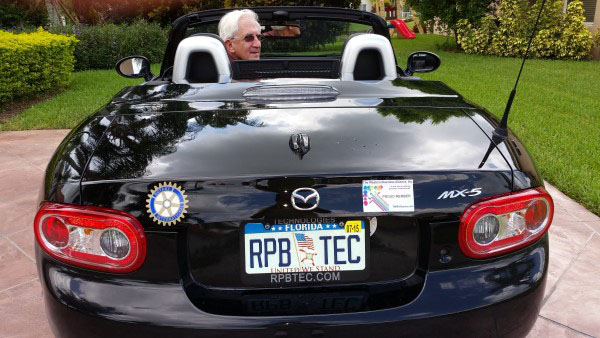 An active member of the western communities, Ronald Tomchin (July 13, 1942 – Dec. 21, 2016), passed away Wednesday, Dec. 21 at age 74, leaving behind Elaine Tomchin, his wife of 51 years, and daughters Kelley Shinkevich (Mike) and Jackie Pertusiello (George), along with grandchildren T.J., Emily, Katie, Sam, Justin and Meghan, great-grandchildren Mia and Masen, and furbabies Brandy and Chloe.
"He was a man who kept his commitments. He was a man of integrity who kept his promises," daughters Kelley and Jackie said at his funeral.
Tomchin served as a board member and webmaster for many local organizations, including Rotary District 6930, the Rotary Club of Royal Palm Beach, My Brother's/Sister's Keeper Charitable Trust, Crime Stoppers of Palm Beach County Inc., the Central Palm Beach County Chamber of Commerce, the Western Communities Business Associates and the IT Academic Advisory Board of Palm Beach Central High School.
He was a co-founder and the chairman of the Western Business Alliance.
The family asks that any donations in his honor be made to My Brother's/Sister's Keeper Charitable Trust.