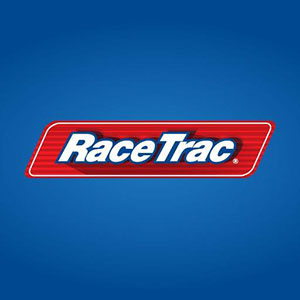 Construction is now underway on the RaceTrac gas station at the corner of Royal Palm Beach and Southern boulevards, which received council approval in January 2016.
"It's moving along," said Royal Palm Beach Village Manager Ray Liggins, who explained that the developer had until mid-January to start the project. "They did get a [demolition] permit, and they got their permit from the county, so they're moving ahead with work on the site, which should get them vested."
Liggins added that Gov. Rick Scott signed an executive order in October after Hurricane Matthew that granted emergency site plan extensions another six months.
"They're out there aggressively working on it," Liggins told the Town-Crier on Tuesday. "They are starting with their water and sewer improvements, and they're going to tear that old bank building down."
The Royal Palm Beach Village Council approved the station after several meetings that resulted in postponements, and several public input meetings at the Royal Palm Beach Cultural Center where large groups of sharply divided residents spoke for and against the project. Those opposing the station said it was inappropriate and too large for the location, at a southern entrance to the village.
As a last-minute concession, representatives of the Wantman Group, applying for the approval, agreed to install 16 pumps, reserving the option to add another four pumps if they could show that there were not enough pumps to serve the traffic flow.
As with other RaceTrac locations, the site will feature a convenience store with a selection of prepared foods, beverages and sundries geared for travelers, but with design concessions recommended by village staff in order to avoid variances.
The station will replace a nearby gas station that was torn down during the widening of Southern Blvd. 10 years ago.
At the time of the approval, Liggins said that the station has appropriate zoning, but did require a special exception, as did the previous gas station that was torn down.
When the developer first applied, the request included six variances, such as a canopy all the way across the front that would require reduced landscaping, which village staff said they would not approve. Eventually the developer got the plan to fit on the site without variances.
The plan received approval from the Royal Palm Beach Planning & Zoning Commission. After several meetings and postponements resulting from public opposition, the council finally approved the scaled back gas station 4-1, with Councilman David Swift opposed. Swift had made a motion to allow only 12 pumps, which failed.