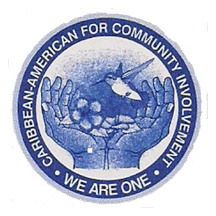 Caribbean-Americans for Community Involvement (CAFCI) and the Village of Royal Palm Beach will present the 15th annual Dr. Martin Luther King Jr. Celebration on Monday, Jan. 16 at the Royal Palm Beach Cultural Center.
According to CAFCI Cultural Director Elet Cyris, this year's theme is, "Love is the most durable power in the world."
With the violence and upheaval in today's society, the organizing committee thought the theme would spread a nice message.
"Also, it's Martin Luther King's quote," said Cyris, who is joined on the committee by Marjorie Aiken, Hope Francis, Margaret Granada, Shirley Morrison, Paul Baker, Henworth Ferguson, Ernie Garvey, Winsom Martin and Geneive White.
The celebration, which is open and free to the public, will feature many talented performers of all ages. "We have a very nice program," Cyris said.
Jade Master will be singing the national anthem, the Rev. Anna Higginbotham will provide the invocation and Aubin Robinson will deliver the keynote address. The master of ceremonies is Dr. Cedric Lynch, and the Royal Palm Beach Village Council will be in attendance.
Performances will include Jade and Demi Master and Rachel Robinson of Dance Arts Conservatory's Broadway Stars, as well as the Onyx Dance Studio and accomplished pianist Pierre Harris. There will be a duet by Laura Whitten and Ralph Pitman; Tehya Morris will recite a poem; and the Blues Brothers, Jordaine Randon, Rochelle Wright, Dance Arts Conservatory's Broadway Stars and violinist Kate Deviney will entertain.
Royal Palm Beach Community & Cultural Events Superintendent Carlos Morales is looking forward to the celebration.
"We're one of the only Dr. Martin Luther King celebration events this side of town, in the western communities. I don't think there are too many people who do these types of events. It's an honor that we do it," Morales said. "The attendance is outstanding. We have a packed house every time we do these events."
When CAFCI first started with the observance 15 years ago, Cyris said, organizers didn't have any idea how large it would become.
"We started out very small, and then it has been expanded. For 15 years, to still have the village that we can get together for this celebration, I think it's an achievement, and I do hope we continue with it," she said. "When we started out, I never gave it a thought that we would be here for 15 years. We have worked on this, and we still enjoy doing it. We're the same committee, and it's still CAFCI, in conjunction with the Village of Royal Palm Beach. It's a community event. It has remained in the community, and as a very positive event."
The message and legacy of the Rev. Dr. Martin Luther King Jr., she said, is important, and she hopes this event will help positively influence the community, especially the younger generation.
A continental breakfast will be available from 8:30 to 9:30 a.m., sponsored by CAFCI members, prior to the celebration, which will take place from 10 a.m. to noon.
The Royal Palm Beach Cultural Center is located at 151 Civic Center Way. Sponsorships are still available. To learn more, call (561) 790-5149 or visit www.cafcipbc.org.