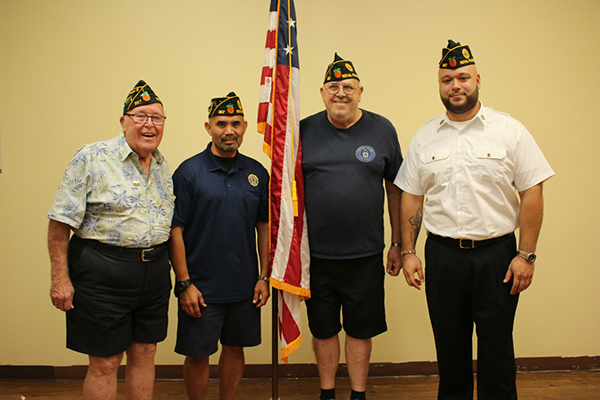 American Legion Post 367 of Royal Palm Beach met Thursday, Jan. 5 at the Royal Palm Beach Cultural Center to make plans for the upcoming year.
The annual installation of officers will take place Thursday, Feb. 2 at the monthly meeting.
Chaplain Jim Hart, a member of the Rotary Club of Royal Palm Beach, noted that at a recent meeting, he learned about a group that collects plastic bags.
"Local Catholic ladies are collecting plastic bags, like we get at Publix when we go buy our groceries. They collect them, they weave them into blankets and mats, and they give them to people living under bridges," he said. "I had no idea that there were this many people who needed this kind of help."
Hart asked post members to save their bags for the next meeting, and he would bring them to the ladies to let them continue to make mats for the homeless.
"What is a homeless person? A homeless person is someone who has lost faith in humanity," Hart said. "That's the only thing I can think about, and it bothers me to no end that there are people here in our country, in our community, who don't know where to go. They're part of the veterans who are committing suicide because they don't know where to go. We have got to try to show them the way."
The next meeting will take place Thursday, Feb. 2 from 7 to 9 p.m. Anyone is welcome to attend. Civilians are requested to call before attending. Veterans are invited to just show up at meetings, prior RSVPs are not necessary. For more information, call Ray Nazareth at (561) 293-1203.
ABOVE: Chaplain Jim Hart, Commander John Castro, incoming Vice Commander Bill Jackowski and incoming Service Officer Jason Oliveras.