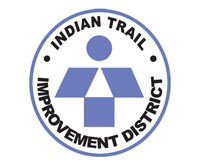 The Indian Trail Improvement District Board of Supervisors last week approved resolutions activating newly created units 19A and 19B, totaling about 60 acres that run along Hamlin Blvd. south of Northlake Blvd.
The board also reviewed a proposed drainage plan for the parcels, also known as Coconut Northlake, Avocado Northlake and Grapeview Northlake, which are planned to be developed into commercial centers.
At the Feb. 15 meeting, Supervisor Ralph Bair asked whether the drainage plan provides for water retention so the developments don't simply drain off when it rains, and ITID Engineer Jay Foy said the provisions are included, adding that a wetland preserve is planned onsite.
"The conditions that we had discussed are, number one, that they have to apply to the South Florida Water Management District for the same amount that comes into it to increase our permit going out," Foy said. "I talked to South Florida, and they understand it. That doesn't mean South Florida is going to grant it, but they have to apply."
The other condition is that the developments cannot discharge more quickly than the district's discharge stages.
"If they're at or lower than ours, what happens is that they don't really get discharge until we start pumping down," Foy said. "That's not approved yet — they don't have a finished plan — but we have addressed drainage in those two ways."
Supervisor Betty Argue asked whether the board will be reviewing and approving the water control plan before it goes to the SFWMD for a permit. Foy said he will rely on the SFWMD's plan to create the district's water control plan.
"They may need a permit from us," he said.
"Do they go to South Florida before or after we approve the water control plan?" Argue asked.
"They're independent approvals," Foy said. "We could say 'no' and South Florida could say 'yes,' and vice versa."
Supervisor Gary Dunkley said his only concern is that Hamlin and Coconut boulevards were improved to ITID standards.
"I think that the roads should be held to county standards instead of district standards," Dunkley said. "It's a better quality of road that takes more traffic. Since they are doing in-kind [improvements], they should do in-kind up to county standards, not district standards."
ITID Attorney Mary Viator said the roads have already been developed and the district has already accepted them.
Argue said she is still concerned about drainage issues for the property.
"I spoke with Mary [Viator] today about this," she said. "As I understand it from what Mary explained… when we get to the next stage in this process, we'll be reviewing a water control plan, and for the record, I agree that this agreement was made in 2000 and the conditions in which we agreed in 2000 are significantly different as this development has progressed through the county process and these developers have decided what they're going to do with the property. I definitely want to be discussing those issues when we get to the water control plan and addressing the concerns, specifically the gas station and the entrance on Hamlin."
The resolutions were approved 5-0 under the consent agenda.