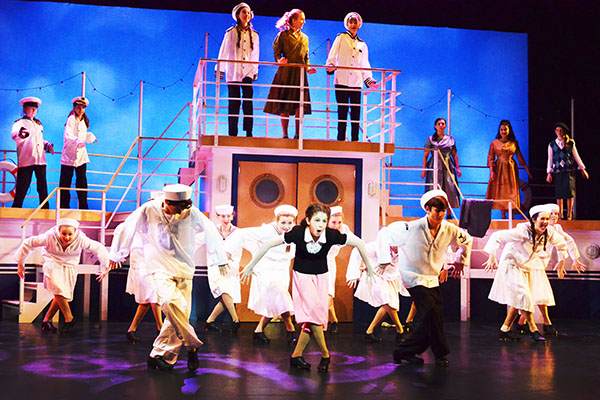 All aboard for a tap-dancing and tuneful Cole Porter madcap musical filled with romance, comedy and mistaken identity, all on a cruise ship, when the classic Broadway musical Anything Goes visits the Dolly Hand Cultural Arts Center on Monday, Feb. 13 at 7:30 p.m.
With classic hits including "You're the Top," "Blow, Gabriel Blow" and "Anything Goes," you will not want to miss this fun romp of a show. The musical extravaganza will feature students from the Maltz Jupiter Theatre Goldner Conservatory of Performing Arts Youth Touring Company.
The Maltz Jupiter Theatre Youth Touring Company is a select group of students who perform throughout the community in a variety of settings. Their goal is to create inspiring performances that entertain audiences of all ages and backgrounds.
Through rehearsals and performances, cast members experience increased self-confidence, improved team building skills, and the opportunity to participate in peer-to-peer guidance. The company performs at about 100 events annually.
The Dolly Hand Cultural Arts Center is located on Palm Beach State College's Belle Glade Campus at 1977 College Drive in Belle Glade.
For more information, call the box office at (561) 993-1160 or visit www.dollyhand.org.
ABOVE: Maltz Jupiter Theatre Youth Touring Company in a scene from the musical Anything Goes.