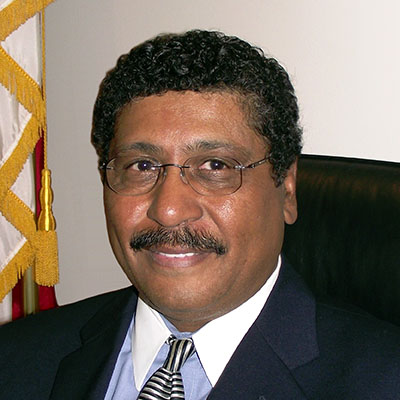 Royal Palm Beach Mayor Fred Pinto recently introduced the "Mayor's Vector" in an effort to better communicate with village residents.
Launched in December, Pinto has followed a pattern of sending out a new edition twice a month, prior to council meetings.
The Mayor's Vector is a free communications tool from Pinto's office as the mayor of Royal Palm Beach. It provides a means to better engage with the community.
"It's a subject that we, as a council, have been talking about for at least a year," Pinto said. "I had been thinking about doing something like this for several months, and it became apparent to me about three months ago that we needed to get it done."
Recently, he explained, the village was tackling an issue involving recreational vehicles and boats in residential areas. Many residents came to the meeting to provide input.
"The thing that really concerned me was that many of them were angry because they thought that we didn't do anything to notify them," Pinto said.
However, there are rules that municipalities have to follow regarding notification, which includes placing items on the municipality's web site. That, he explained, is what Royal Palm Beach had been doing — following the rules.
"But it was clear to me that we live in a society today where how information is distributed is very different than in past years," he said. "Although we may be meeting the legal requirements, I didn't feel that we were meeting the 'go the extra mile' requirement."
To "go the extra mile," Pinto decided that it would be important to utilize push notification technology, similar to texts, to share village information with residents.
"That's what the purpose of the Mayor's Vector is. We release it the same day when we publish the new agenda for the upcoming council meeting," he said. "It's an electronic document."
"Vector," he explained, is defined as having a point A to point B direction.
"From a leadership standpoint, it means you have a definite direction… and a sense of purpose about where it's going and how it's going to get there," Pinto said. "That describes our village. We are as successful as we are in the village because we have a sense of direction, we have a sense of purpose, and we know where we're going. My whole goal is to make sure we stay on the right track."
Within the twice-monthly communication, Pinto shares a recount of the previous council meeting, as well as a look forward to what is on the horizon. This allows residents to research new items, and see the agenda for an upcoming meeting.
"The concept is to notify the citizens about this information," he said.
The Mayor's Vector provides hyperlinked documents to allow residents to learn more about topics that interest them. Upcoming events are also included.
The Mayor's Vector is e-mailed out, notification texts are available, and now the village has an official Twitter account, in addition to the village's Facebook account, Pinto said.
"It's an official communication. It isn't something that you happen to see posted on Facebook. This is an official notification for the people from the office of the mayor of Royal Palm Beach," Pinto said.
The Mayor's Vector is ever-evolving, improving as Pinto receives feedback, working to make it an increasingly useful tool for residents.
Pinto encouraged residents to sign up for the Mayor's Vector by visiting www.royalpalmbeach.com.
ABOVE: Royal Palm Beach Mayor Fred Pinto.