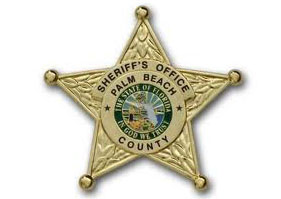 Palm Beach County Fire-Rescue and the Wellington substation of the Palm Beach County Sheriff's Office gave annual reports on their departments' status at the Wellington Village Council meeting Tuesday.
The PBSO District 8 commander, Capt. Rolando Silva, said there was a small increase in crimes against persons, with robberies going from nine to 17 in fiscal year 2016.
"Most of those cases involved juveniles on juveniles" Silva said. "Out of those cases, we made nine or 10 arrests, so we cleared out a majority of those cases with arrests."
He said there was one homicide in Wellington, which is still under investigation, but it did not originate in the village or involve a village resident.
"Unfortunately, the victim was dropped off along Flying Cow Road, and we get credited with that homicide," Silva said.
Shootings were up from two to three, all of which were non-fatal, he added.
The total crimes against persons was up slightly, from 461 in 2015 to 471 in 2016.
Crimes against property went down from 1,724 in 2015 to 1,422 in 2016.
"Residential [property crimes] are down slightly, and vehicle burglaries are down significantly, from 335 to 253 cases," he said.
The office enacted Operation Vigilance in 2015 in response to an increase in vehicle burglaries, which he said appeared to have been effective.
"We'll continue to address situations and increases in crime with action plans like that," Silva said.
Traffic crashes and hit-and-runs were up slightly, with many happening during the equestrian season from December to March, he said.
"They correlate with the season and the seasonal traffic," he said.
The department recently enacted Operation Bump, named after a polo term, to reduce the number of crashes.
"We implemented some strategies, including using our message board sign to put out in different areas, reminding people to put those phones down, not to text and drive," Silva said. "We see that being one of the main factors out of the crashes we are experiencing. We put decoy cars out at specific locations to slow drivers down and remind them that we are out there, and we also use unmarked cars to do traffic enforcement to go along with those decoy cars."
The PBSO also has two additional commercial enforcement deputies that Silva said are doing a fantastic job.
"Our aim is to reduce our traffic crash rate. The crash rate is the number of crashes per 100 residents," he said. "We want to get that number down to 2.2. That's a pretty lofty goal. Right now we're hovering around three, and during Operation Bump we were able to reduce it, vis-à-vis 2015, down to 2.92, or 148 less incidents than the year before. That's an 11.6 percent reduction so far."
Traffic citations, warnings and traffic stops were down from 2015.
"One thing I tell the guys is we want to emphasize quality, not quantity," Silva said. "We use traffic enforcement to do a couple of things. We want to bring people in compliance and reduce traffic crashes, but it's also a segue into crime fighting, so we pull people over, and sometimes they're involved in some pretty serious things, and that leads into more things. So, if we are pulling people over who are involved in some type of violation, we don't necessarily need to write them a citation. If they have a good attitude, and it's just a minor offense, we can probably educate them and bring them along with just a warning."
PBCFR Battalion Chief Michael Arena said emergency responses numbered 4,858 for fiscal year 2016 in Wellington, and 72 percent were medical calls, followed by vehicle accidents, which he said are among the department's most serious calls because they frequently involve injuries.
Arena said the department constantly trains in extraction techniques to remove victims from vehicles that are damaged.
"The total amount of calls has been going up in small amounts, with a pretty large jump for fiscal year 2016," he said, from 4,646 the year before. "Most of that is attributed to population density and all the construction going on, with more vehicles on the road."
Response times also went up by 7 seconds from 6:33 in 2015 to 6:40 in 2016, which he said was still a good response time.
"We're constantly working on improving that," he said. "That's probably one of our biggest priorities."
Structure fires do not happen very often in Wellington, but the department responds with enough staff and equipment to effectively mitigate them.
"We're fortunate that we have a large system, so we're always able to get the help we need when one of these calls exist," he said.
Arena also introduced District Chief Bill Rowley, who will be replacing him upon his retirement in June.