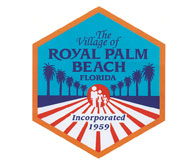 The Royal Palm Beach Village Council decided last week to tweak its recently approved boat and recreational vehicle ordinance after a resident found that an RV he carefully purchased to meet the village code reaches to within 12 feet of the street — too close under the code change.
Resident Michael Gershberg said he followed all the rules and made sure he complied with the village code before he bought his $120,000 RV, only to find it did not comply with the new code.
Building Code Administrator Rob Hill said the council had given final approval to the new code ordinance in November 2016, which established the setback requirement for RVs and boats at 15 feet.
The 15-foot setback from the road was established at the suggestion of former Councilman David Swift to see that people backing out of their driveways had sufficient line of sight to see a pedestrian, bicyclist or person in a wheelchair on the sidewalk.
"Direction was given to the people affected, and we sent two letters out. Since then, we have reached out to the identified persons," Hill said, explaining that staff compiled a list of situations that people have that put them in violation. "We also did surveys of their property to see what kind of options they may have had."
He said the five non-conforming properties remaining on the list do not have an easy fix.
"These properties are very tight," Hill said. "They're mostly about 10 to 10.5 feet setback on each side, and given the average size of any boat or RV, would have to have significant roof reworking. The measurement from the setback goes to the vertical wall plane, so most homes have a 24-inch overhang, which would get right in the way of an RV."
Other homes not in compliance would need significant landscaping or berm changes, he said.
Gershberg said he has lived in Royal Palm Beach all his life and moved to Sandpiper Avenue 16 years ago because there was no homeowners' association.
"It has been great, and I'm active in a lot of things in the community. In 2013, before I bought my RV — and it's a very expensive thing to get into — I came to the village and specifically asked, 'Is this OK?' I was told, 'Yes, you are fine as long as you only have one recreational vehicle on the driveway.'"
Gershberg said he followed the rules and went a step further and widened his driveway, spending about $4,000 to pour concrete and cut down two trees.
"I did exactly as I was supposed to do and followed the rules," he said.
The glitch is he is only 12 feet from the road, not 15 feet, in accordance with the new code. "My cars are closer to the road than my RV," he said.
Gershberg asked the council for an accommodation due to his situation.
"Unfortunately, I'm a victim of numbers on paper, so I'm really hoping that something can happen with my situation, because my main point is I bought my RV to stay on my driveway," he said. "I would not, under any circumstances, have bought an RV to keep it in a lot, a storage place, or even at my parents' house. I bought it to be under my watch and for my family to enjoy."
Mayor Fred Pinto said the council had deliberated on what the setback should be but did not have concrete answers.
"I think what we were really doing was trying to throw a dart at the board and figure out the right cutoff," Pinto said, adding that when the council approved the ordinance, he had asked for additional information on the best setback distances.
"That's what tonight was about," he said. "Tonight, we got some feedback, we've seen the conflicts, and I find it very useful to see the actual measurements of what that impact is. I think that renders us a more intelligent decision."
Pinto said legal counsel had told him the simplest way to fix the problem was to amend the ordinance, changing it to either a five-foot setback or a 10-foot setback.
"I would like to consider this the Gershberg amendment," he said, adding that grandfathering is not an acceptable option.
Pinto suggested 10 feet as a compromise, and Vice Mayor Richard Valuntas said the purpose of the agenda item was to give staff direction. Village Attorney Jennifer Ashton said she could bring an amended ordinance back at the next meeting or the first meeting in May.
Ashton added that the 15-foot requirement would not be enforced while rezoning is in progress and confirmed that the council could select whatever setback it chooses during that process.
Valuntas said his choice would be five feet.
"But, I realize I'm sitting here with four people who voted for 15 feet, so I think that is something that we should have as an agenda item," he said.
Councilwoman Selena Smith also pointed out that Sandpiper Avenue, where Gershberg lives, has no sidewalks.
"How we came up with 15 feet, I believe that's the distance from the side of the road to where a sidewalk would be, to be consistent with the rules that the rest of the village follows," Smith said. "The issue is that Sandpiper has no sidewalks. I understand that. That's why people bought there."
She also noted that people have complained about the dangers of Sandpiper, particularly with speeders.
Pinto said he did not believe they were compromising safety with a 10-foot setback amendment.
Village Manager Ray Liggins said the 15-foot setback was used because that is also the number used by the Florida Department of Transportation, but added that at 10 feet, most people can see when backing out of a driveway.
Valuntas made a motion for village staff to come back with an ordinance amended to a 10-foot setback for RVs and boats. The motion carried 5-0.