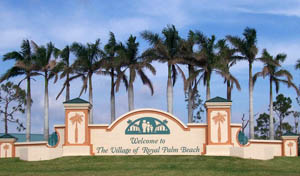 The Royal Palm Beach Planning & Zoning Commission recommended approval of a new motorcycle service shop and a brewpub/restaurant on Tuesday.
Kenneth Ware of Royal Palm V-Twin requested a special exception approval for an automotive repair/service establishment within the Royal Palm Business Park, located at 330 Business Parkway.
The motorcycle shop would be located in a 1,000-square-foot bay in an existing office warehouse. The use will be motorcycle repair, which is included under the village's automobile/watercraft repair/service category.
Erwin said a letter received that day objecting to the motorcycle repair shop pointed out that there is another motorcycle repair shop in the business park that has issues with storing things outside and testing motorcycles on the roadways.
"Having said that, you are not looking at the existing motorcycle repair business. You are looking at the one that is being proposed now," Erwin said. "It is my understanding from the applicant that it is going to be a small-scale operation. It's certified to work on Harley-Davidsons, so there's not going to be every type of bike under the sun… He has assured me that he is familiar with the village codes and that he's not going to be storing bikes waiting to be repaired, or display any of the bikes outside of the shop."
Erwin said Ware appears to meet the village's criteria for a special exception approval. He added that the letter objecting to the application alludes to odors and possible chemicals draining into the wastewater system.
"The village cannot see into the future, whether or not the use prior to being established is going to violate any of the village codes," he said. "Also, we do not enforce property association rules," he said. "Village staff has no reason to believe this gentleman is going to cause any of the things that are outlined in the letter."
Village Attorney Jenifer Ashton pointed out that if the property owners' association believes that an existing tenant is violating the village code, it can contact the code enforcement department.
"At this stage of the game, we are approving the use of a new occupant," Ashton said.
Ware said he is a master Harley-Davidson technician who worked for Harley-Davidson for more than 10 years.
"I just want to open up a very small Harley-only [shop]," he said, explaining that he does not work on bikes that are older than 10 years, nor does he customize them.
Ware added that as a former environmentalist for Phillips petroleum, he knows proper procedures for dealing with chemicals.
Gary Hedrick, secretary of the business park POA, said the operators of the existing motorcycle shop race up and down the streets all day, making it difficult for other business operators to talk on the phone.
"We're sort of up in arms over the racket," he said. "It's very hard to run a business, [but] from what I hear, from the applicant, we are not opposed. We wish him luck and recommend acceptance. I'm really here in an overabundance of caution."
Commissioner Richard Becher made a motion to approve the application, which carried 5-0.
Also Tuesday, Pamela Shetka of Royal Palm Brewing requested a special exception for a brewpub in the Commons at Royal Palm shopping center, located at 501 N. State Road 7, Unit 103.
"The proposed brewpub will occupy 2,668 square feet of floor area at the north end of the main building," Erwin said.
The property is in the general commercial zoning district. Brewpubs were recently approved by the council at the request of the applicant. Village staff recommended approval.
A large component will be dedicated to the brewing, with the remaining space dedicated to a restaurant and beer/wine service. There will be no outdoor seating or live entertainment.
Commissioner June Perrin asked about the brewing process, and Jeffrey Shetka, Pamela Shetka's brother-in-law, said the boiler kettle is covered and has condensers that contain all emissions inside, so there is very little odor.
Erwin said that any emissions that escape would likely smell like a bakery.
Perrin made a motion to approve the application, which carried 5-0.