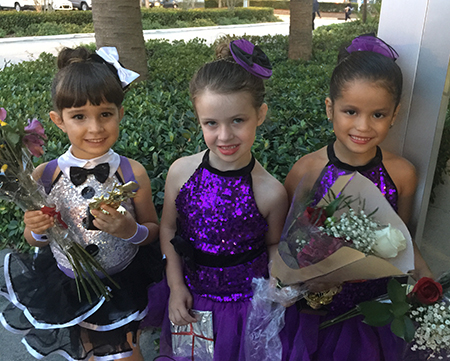 Parents, family and friends gathered at the Wellington High School theater on Friday, May 19 to cheer on their little dancers. The Little Place showcased its Legends dance recital presented by the Char-Mar School of Dance.
Creative Director and Dance Teacher Stephanie Rusinko works with the preschool students all school year, which culminates in a wonderful performance.
With colorful and sparkling dance costumes, preschoolers took to the stage and performed jazz, tap, rock and pop genres from musical legends, such as "Respect" by Aretha Franklin, "School Days" by Chuck Berry, "Luck be a Lady" by Frank Sinatra and "Steppin' Out With My Baby" by Tony Bennett.
The finale was kicked off with the pop hit, "Can't Stop the Feeling" by Justin Timberlake. The Little Place Neighborhood Kids were each presented with a dance trophy to mark their accomplishment.
ABOVE: Monica Maira, Ashlyn Guererri and Analiese Guevara.