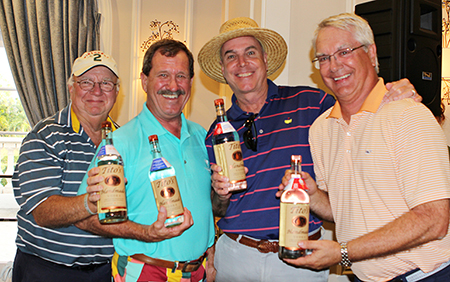 More than $135,000 was raised at the Palm Beach State College Foundation's annual STEAM golf classic held recently in Wellington.
This brings the total raised at the golf tournaments over the last 12 years to more than $1.7 million.
The funds will go toward STEAM (science, technology, engineering, arts and math) scholarships and program enhancements to impact the projected shortage of local, skilled professionals in these fields.
Thirty-four golf foursomes played in the tournament at the Wanderers Club. The team of Larry Schneider, Christopher Jones, Danny Bumpus and Stephen Boruff took first place with a score of 57.
The classic included hole-in-one competitions sponsored by Al Packer Ford, a glass-breaking contest sponsored by Sasser's Glass Works, a ball launcher contest sponsored by Zyscovich Architects and a trivia contest sponsored by HCI Cabinetry Division.
The tournament ended with an awards ceremony and reception.
For additional information, visit www.palmbeachstate.edu/foundation.
ABOVE: Golf tournament winners Larry Schneider, Danny Bumpus, Christopher Jones and Stephen Boruff.