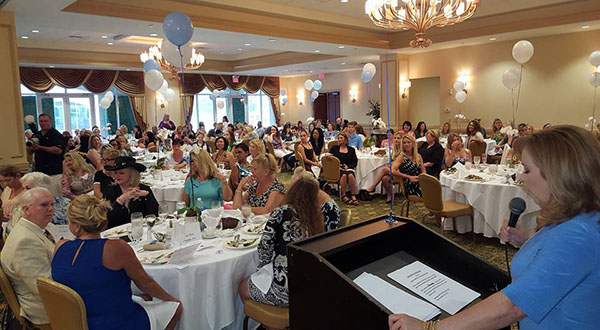 On Wednesday, June 14, Realtors Take the Runway 2017, a fashion show and luncheon, will take place from 11:30 a.m. until 1:30 p.m. at the Wanderers Club, located at 1900 Aero Club Drive in Wellington. The money raised will be donated to the Hospice of Palm Beach County Foundation.
The event, presented by Keller Williams Realty of Wellington and chaired by Maureen Gross, is designed to show how to dress professionally in South Florida and is sure to be lots of fun.
Twenty real estate agents will be modeling during the fashion show.
"We have asked the top agents in town to join us and model. We will have someone representing almost every real estate agency in town," explained Nancy Jennings, the broker at Keller Williams Wellington. "This creates great camaraderie among the agents, as we all join together to raise money for a good cause."
As was the case at last year's show, the fashions will be provided by Dillard's at the Mall at Wellington Green. Kelley Dunn, the news anchor at WPTV, has graciously agreed to emcee the event again this year.
"We were amazed at the support we got from the community last year, and we are sure we will get it this year, too. Who doesn't love Hospice and all the good work they do?" Jennings said. "Having Kelley Dunn as our emcee certainly helps to stir up interest, too. Our event last year sold out in just 10 days! We are looking forward to another successful, sold-out event this year, too."
For tickets, sponsorship opportunities or more information on the fashion show, contact Maureen Gross at (561) 714-0887 or maureengrossrealtor@gmail.com.
ABOVE: WPTV anchor Kelley Dunn speaks in the sold-out ballroom at Realtors Take the Runway 2016.