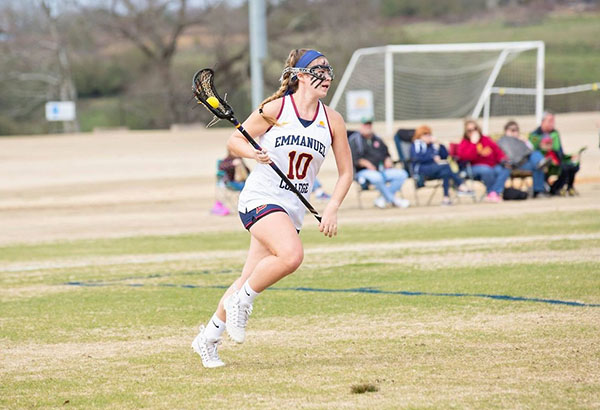 Women's lacrosse is one of the fastest growing sports in the country. While smaller schools battle for acceptance in the NCAA rankings, so do their athletes in their respective conferences, and statistics are always a part of the game.
Midfielder Tara Larson, a 2014 graduate of Seminole Ridge High School, doesn't typically keep track of the goals she scores or the draws she wins. This year, however, Larson has a more motivation to keep track of and improve her "goals scored" statistic.
On Dec. 21, 2016, the Williams family of Port St. Lucie, lost a son to a tragic accident while on Christmas vacation in Wisconsin. Addison Williams, one of a set of triplets, fell 40 feet to his death at the age of 16.
Larson and Williams had been friends since they were young children. They met when Larson's brother, then in high school, was assigned to Williams' family as a volunteer pal for his brother Brock, who was born with a cleft lip and palate.
Larson and her family were regular volunteers at a craniofacial camp at Florida Atlantic University. Addison was her favorite of the triplets. They shared many years of fun and compassion for the campers at the FAU camp.
When Larson heard of Williams' passing, she was shocked and utterly saddened, left with nothing but questions that are common with such tragedies. The biggest question being, "Why?" Only God has the answer to that question.
After attending Williams' funeral in January, before returning to college, Larson decided that she would dedicate every goal she scored in her 2017 junior season, at Emmanuel College in Georgia to Williams and his family. She wrote his name and her favorite scripture on the handle of her stick.
Her parents report the tally of goals to Williams' mother every week. They are thankful and proud of Larson for keeping their son's memory alive in such a positive way.
Larson finished her regular season leading the conference with 65 goals. This was a personal record, and also a record for her college's women's lacrosse program. Larson was also at the top of her conference in draw controls (141) and shots (124). She was third in groundballs (54) and eighth overall in the conference in points (71).
ABOVE: Lacrosse player Tara Larson in action for Emmanuel College.