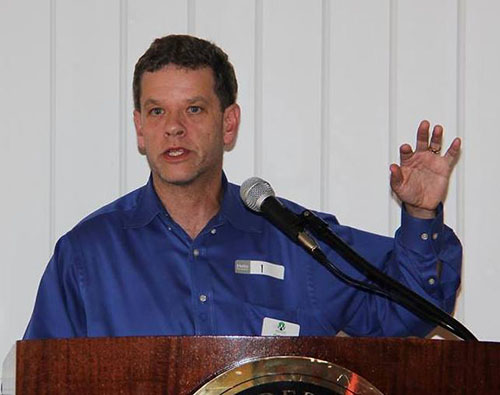 Stuart Hack, managing member of Hack Tax and Accounting Services LLC, has renewed his membership in the Wellington Chamber of Commerce President's Circle for a second year.
Hack has provided tax and accounting services to individuals and small businesses since 1988. He has worked closely with high-net-worth individuals, including investment banking executives and business owners, providing them with individual, trust, estate, business and not-for-profit tax preparation and advice. Hack prides himself on getting to know each client well so that he can serve them on an ongoing basis.
Hack received a bachelor's degree in mathematics and a master's degree in accounting from the State University of New York at Albany. He is a member of the National Association of Enrolled Agents and the Florida Society of Enrolled Agents.
Hack is on the board of the Wellington Chamber of Commerce as its secretary. In addition, he chairs the chamber's Small Business Roundtable Committee and is a co-chair of the Ambassador Committee.
Hack has been a head coach for Wellington Recreation softball and soccer, as well as serving as a voting member of the Wellington High School Student Advisory Council.
A Wellington resident since 2005, Hack lives with Diann, his wife of almost 24 years, and their children Leah and Corey. In his spare time, this lifelong New York Mets fan watches most sports, likes to walk and last year performed two stand-up comedy shows at the West Palm Beach Improv.
The President's Circle of the Wellington Chamber offers a unique and exciting opportunity to local businesses, community leaders and entrepreneurs. For more information, call (561) 792-6525.
ABOVE: Stuart Hack