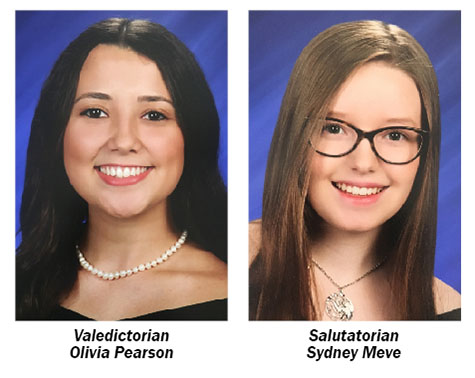 On Thursday, May 25 at 4 p.m., approximately 535 Wellington High School seniors, their families, friends and teachers will gather at the South Florida Fairgrounds to celebrate commencement exercises for the Class of 2017.
"This year's seniors are an amazing group," Principal Mario Crocetti said. "Academically, they have earned a record number of AICE diplomas from Cambridge University, and they have set a school record for students qualifying for national and/or international academic competitions in debate, DECA, etc. Our sports teams have won numerous district, conference, regional and state championships, while our SGA organized and ran a record-breaking Dance Marathon."
The school's Dance Marathon event raised $82,444.17 this year, including $3,450 raised by students at Wellington Landings Middle School.
This graduation will be bittersweet for Crocetti. It marks his last such ceremony as a high school principal before retiring.
"I am looking forward to just enjoying the moment as these great young men and women walk across the stage on the way to life's next big adventure," he said.
Valedictorian Olivia Pearson found out her class rank when she was in her physics classroom. Crocetti, joined by Pearson's assistant principal and guidance counselor, came into the room to congratulate her on her achievement.
"I was very excited, because I've waited four years for the moment," she recalled. "It was so nice, because it was a class with all of my closest friends. I was happy to experience it with them."
Her parents were excited as well. "They were really proud," Pearson said.
The goal of being valedictorian wasn't something new for Pearson. She had declared the desire to graduate at the top of her class way back when she was in eighth grade.
Pearson wanted to follow in the footsteps of her older sister, who received many awards. She learned of an award for earning all A grades in middle school, thought "I can do that," and achieved her goal. When her sister was in high school, she learned what a valedictorian was and decided that would be her next goal.
"I didn't really know what I was getting myself into when I said that, but I did it. I'm still shocked that I did it, but that's how I got exposed to it," Pearson said.
Her speech is ready, and although she's nervous, she is confident that she will be ready when the time comes.
Pearson's fondest high school memories including being named her school's Pathfinder award nominee in the academic achievement category, as well as learning that she earned a 5, the top score, on her AP calculus exam.
She will be attending Florida State University and studying mathematics, focusing on actuarial science, which is the field she hopes to work in.
For those aspiring to end their high school careers at the top of their class, Pearson suggests that they try their best.
"But don't put too much pressure on yourself, because that's when it really just gets too overwhelming. Also, if you really want this, and you know you want it from the beginning, you can just do a little bit more than everyone else throughout four years and that will be enough," she said.
For example, Pearson said, some seniors took 11 classes while everyone else took seven. Instead, doing a little more each year adds up and yields the same results.
Salutatorian Sydney Meve learned when Crocetti, joined by an assistant principal and guidance counselor, announced the news to her calculus class.
"I was happy that it was official, so I didn't have to worry about it anymore," she said, adding that her parents were thrilled. "It's definitely really rewarding that everyone will be aware of the hard work that the valedictorian, Olivia, and I have done for the last four years. It's really awesome."
Meve's speech is ready, and she's looking forward to sharing with the class some of her memories from high school, as well as what the students have to look forward to in the future. Her fondest memories stem from enjoying lunch with her friends and relaxing between classes.
Meve will be attending Wellesley College in Massachusetts to study either classical studies or environmental studies. She might double-major, or pick one as a major and one as a minor. Her dream job is to be a professor at a great college or university, she added.
For students who want to be the top in their class, Meve urged them to never give up. Many students will take difficult classes and not be thrilled with the results, but sticking with it has its merits. "Seek help and don't be too prideful," she said.
ABOVE: Valedictorian Olivia Pearson and Salutatorian Sydney Meve.