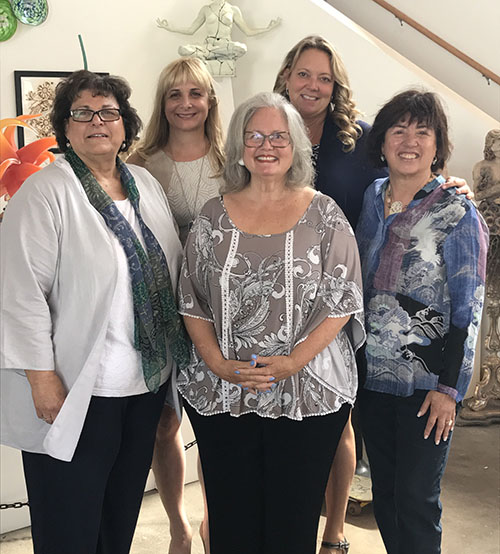 Benzaitan Center for the Creative Arts founder and celebrated artist JoAnne Berkow and Executive Director Anita Holmes recently honored local philanthropist Julie Kime and her 30-year commitment to the Neil S. Hirsch Family Boys & Girls Club in Wellington with a $4,500 grant donation. The money will be used to provide expert glassmaking sculpture workshops for up to 60 of the club's members. Following the workshops, all students will have the opportunity to take home their finished sculptures.
The Benzaitan Center, located in the artist's district of Lake Worth, offers workshop opportunities, in addition to showcasing working artists' pieces and live demonstrations throughout the year.
The advanced workshop is the first of its kind for the Boys & Girls Club members, who enjoy events and activities throughout the year designed to develop the qualities needed to become responsible citizens and leaders.
"We are very excited about this new relationship with the Benzaitan Center," Boys & Girls Clubs of Palm Beach County CEO Jeane Miranda said. "Even bigger news, though, is that after our recent visit, they have agreed to more grant money, so members of all of our clubs can attend classes. We know this is going to be an incredible partnership, and our club members will reap the rewards."
Club officials will use the grant money during summer programming, but will extend it into the school year based on the need.