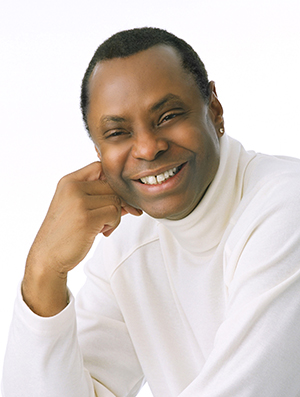 Nationally renowned jazz pianist Copeland Davis and his band will perform "An Evening of Patriotic Music" at 7:30 p.m. on Saturday, July 1 at St. Peter's United Methodist Church in Wellington.
Davis, who has performed on The Tonight Show and Good Morning America, is a longtime member of St. Peter's and music director of the Praise and Worship Service. Proceeds will support St. Peter's missions and outreach.
An Emmy-nominated musician, Davis performed in three episodes of the 1989 television show B.L. Stryker starring Burt Reynolds.
Reynolds and Davis first met in the early 1970s, when a friend of the actor brought him to the Abbey Road restaurant in Palm Beach Gardens to hear Davis perform. Reynolds was so impressed that he booked Davis onto The Tonight Show when Reynolds was filling in as guest host for Johnny Carson.
That led to a friendship between the actor and the musician that has remained through the decades.
In his recent stage show at the Eissey Theater, Reynolds called out Davis, who was in the audience, and recounted the story of their meeting.
"My appearance on The Tonight Show took me from being a lounge act to putting me in the national spotlight in front of 30 million people," Davis recalled. "It led to performances in Las Vegas and appearances on Good Morning America."
Born and raised in Florida, Davis started playing piano at age seven and by age nine was playing for his hometown church in Winter Park.
Davis has opened for such famous names as Aretha Franklin, Marilyn McCoo and Billy Davis Jr., Smokey Robinson, Florence Henderson, Robert Klein, Alan King, Sandy Duncan, the Smothers Brothers and Ramsey Lewis.
His television special, Copeland Davis at Crystal Tree, received an Emmy nomination. Davis was inducted into the Las Vegas Entertainers Hall of Fame in 2014 and is listed in the International Who's Who in Music.
Davis has performed in concert at the John F. Kennedy Center for the Performing Arts in Washington, D.C. and has been featured with the Indian River Pops Orchestra, the Florida Sunshine Pops Orchestra, the Space Coast Pops Orchestra and the Boca Pops Orchestra.
Tickets to the July 1 concert are $20 in advance and $25 at the door. There will be a meet-and-greet with photo opportunities and autographs following the event.
To purchase tickets in advance, visit www.stpetersumc.org. Click on the "Patriotic Concert" link on right side of page. Follow the link to pay online. Indicate "concert" and the number of tickets purchased in the description line. Your printed receipt will serve as the ticket. Tickets can also be purchased weekdays from 9 a.m. to 4 p.m. in the St. Peter's office, located at 12200 W. Forest Hill Blvd. in Wellington.
For more information, call the church at (561) 793-5712, ext. 13.
ABOVE: Copeland Davis.