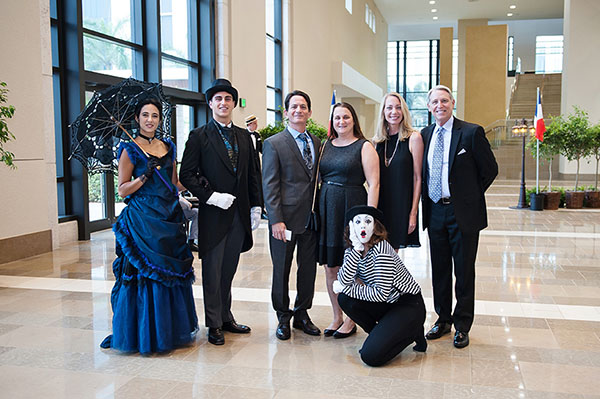 Approximately 650 members of the Palm Beach County legal community joined together on Saturday, June 3 at the Palm Beach County Convention Center to honor 11 attorneys, three law firms, a retired judge/mediator and a charitable foundation whose pro bono accomplishments in 2016 were extraordinary.
James Nutt and Sheryl Wood received the Advocacy for Arts Award. Alan Crane was presented with the Bankruptcy Law Award. Misty Taylor Chavez received the Child Advocacy Award. The Civil Litigation Award went to Alison Brown. Flynn Bertisch received the Criminal Law Award. Linda Snelling received the Guardianship Law Award. The Immigration Law Award was presented to Jacqueline Delgado. Christine Bialczak was given the Nonprofit Law Award. Robert Groelle was the recipient of the Real Property Law Award.
This year's Firm Award went to the Proskauer Law Firm. Carlton Fields and ROIG Lawyers received the Special Projects Award. Retired Judge/Mediator Ronald Alvarez was honored with the Emeritus Award and the William & Helen Thomas Charitable Trust were recipients of the Suzanne Foley "Serving Justice" Award.
"We are very proud to be able to recognize such amazing attorneys, law firms, and the William & Helen Thomas Charitable Trust Foundation for ensuring that all the vulnerable children, families, seniors and individuals in our community have access to our judicial system and have someone to speak out on their behalf," said Bob Bertisch, executive director of the Legal Aid Society of Palm Beach County.
The Legal Aid Society of Palm Beach County, founded in 1949, is a private nonprofit organization dedicated to providing free legal services to disadvantaged children, families, elders and individuals living in Palm Beach County.