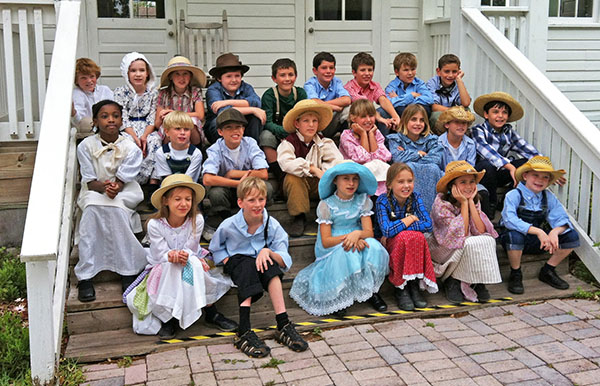 The South Florida Fair's Yesteryear Village and its agriculture department are joining forces for fun-filled, action-packed summertime activities.
"Summertime City Kids on the Farm" will take place every Thursday and Friday from now through the end of July at Yesteryear Village.
Each Thursday and Friday will begin with a tour from 10 a.m. to noon. Groups of 10 or more will receive a guided tour while all others can enjoy a self-guided tour. Participants should bring a picnic lunch, which will follow the tour.
Daily afternoon activities will include one of the following: making seed necklaces or a salsa garden, and learning about animal care and horse grooming.
There also will be opportunities to step back in time with old-fashioned games, candle making and blacksmithing. Other events include fishing clinics, water play, clogging and even baking in a hand-made box oven.
Activities are subject to weather and not all activities are scheduled for every day.
"The activities are designed to be fun, engaging, interactive and educational," Yesteryear Village Manager Paige Poole said.
The cost is $10 for kids 12 years old and up, $7 for children 6 to 11 years old, and free to kids younger than 5 years old.
School groups of 10 or more are $5 per student with one teacher for every 10 students, and $10 for accompanying adults. Children will receive a free admission coupon to come back on Saturday, Aug. 19 with the purchase of adult admission.
Yesteryear Village is open as a year-round attraction to the public on Thursdays, Fridays and Saturdays, which will continue during "Summertime City Kids on the Farm."
For tour information, or to make a reservation, e-mail connie@southfloridafair.com or call (561) 795-3110.