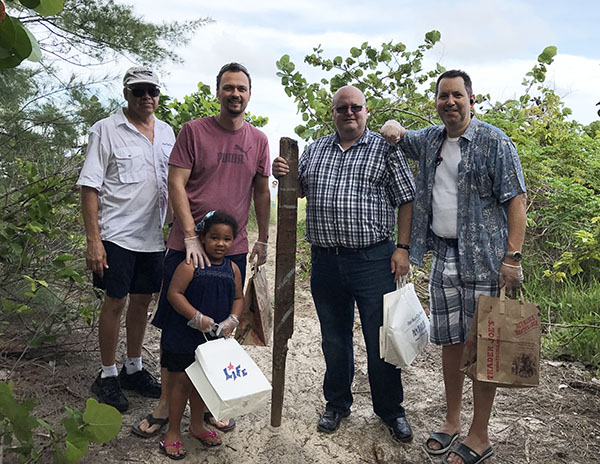 Members of the Wellington First chapter of Network Professionals Inc. participated in Turtle Tuesdays on June 13, organized by the Worth Avenue Association.
More than 11 organizations provided volunteers to pick up debris on the north end of Palm Beach to keep it clean and safe for people and turtles, and 334 pounds of debris were collected in just two hours.
NPI Wellington First members are local business people and entrepreneurs who reside and work in Wellington and the surrounding communities and provide great services to their customers and community.
ABOVE: Ken Duvall of Duvall's Towing, John Rayrat of Landmark Insurance with Kamila, Eric Light of Eric H. Light Attorney and Sam Simon of Sam Simon Presents.