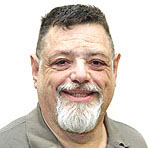 'I' On Culture
Sometimes it's just fun to see a dumb summer movie, and Baywatch fits the bill. This is the kind of movie that most critics hate, and audiences sit back and enjoy. Yes, the story is pretty silly. But there are charming performers and some very funny scenes, and that actually carried the film.
Mitch Buchannon (Dwayne Johnson) is "the soul" of the beach. Everyone knows and seems to love him, although he does take his role a bit too seriously. The movie begins the day the lifeguard team holds its contest to select trainees for the coming swim season. Chubby Ronnie (Jon Bass) seems totally out of place, especially when dealing with gorgeous lifeguard C.J. Parker (Kelly Rohrbach). His first scene with her, starting with his choking on a snack when she stops to chat with him, leading to a remarkably sexy Heimlich maneuver, is very funny.
Student Summer (Alexandra Daddario) is anxious about making the group but manages to slap down snarky Matt Brody (Zac Efron), a former Olympic swimming champion who has hit rock bottom personally and professionally. Mitch and his assistant and sort-of girlfriend Stephanie (Ilfenesh Hadera) run the trials. Brody is forced on him, but Summer and Ronnie also join the team.
Mitch finds a packet of drugs on the beach and is convinced that club owner Victoria Leeds (Priyanka Chopra) is involved. We quickly learn that is true, but she had the money and thugs to get what she wants. The rest of the film is the quest of the team to take her down, something quite difficult since she has bought off most of the local government. The idea that a whole government can be corrupt might seem to be cynical, but these days…
At any rate, the lifeguards, almost all of whom clean up well when they get dressed up (Ronnie is the great exception), try to work their way through to get their proof. But Brody is a loner and loser and manages to get drunk and screw things up regularly.
Mitch loses his job and winds up in a dull job until he is confronted by a different Mitch Buchannon, David Hasselhoff, in a very clever reprise of his TV role. The team works together, winning the day thanks to heroic turns by all, and they all realize they are family.
This is the third film I have seen recently that stresses family in a broader than biological sense. The Fate of the Furious and Guardians of the Galaxy 2 also stressed the point. I like the idea that we can create our own families through our close friends.
The different relationships within the family are fascinating. Mitch and Stephanie seem to be sort of together, but keep things cool except when necessary. Summer keeps wise guy Brody in line even though it is clear he is an experienced Lothario and she is supposed to be a student. And Ronnie's worship of C.J. is adorable. She seems the impossible dream for him, and he goes through several funny bits of embarrassment before coming through in the clutch.
Two important changes from the series: The women are far more competent, each demonstrating guts and brains, and second, it's the men's bodies that get the attention.
The performers are all good in roles that, frankly, don't stretch their skills nearly as far as their incredible bodies stretch the swimming outfits. This might be the first movie I've ever seen where the training coaches deserve as much credit as the director.
Johnson is as charming as ever. Efron is fine as the snotty guy who winds up a hero. There is a funny scene in a morgue where Efron really proves his comedy chops. Bass steals many of the scenes he is in and gets the opportunity to show off. He gets great laughs, and Rohrbach proves to be a great straight woman. Daddario is really good and, although Hadera did not have as much to do as the others, she is so good I wanted to see more of her.
If you want to just sit back and laugh, this is a fine movie. It is also dumb with many plot weaknesses, but laughs are few and far between these days, and you can get your quota here.