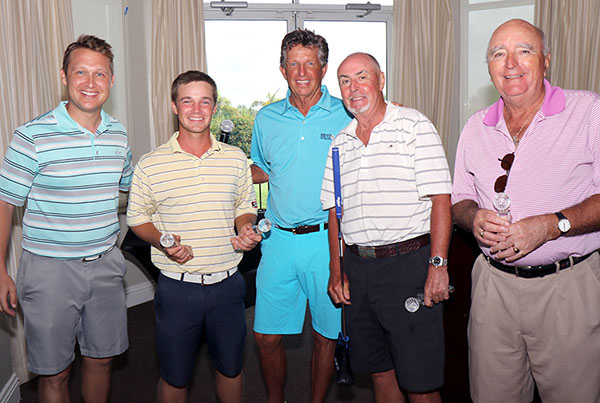 Clinics Can Help, a local nonprofit helping to enable access to healthcare to all through the donation of medical equipment and supplies, raised $37,000 during its fourth annual Clinics Can Help Golf Classic held at Madison Green in Royal Palm Beach.
Honorary chair and pro golfer Dana "The Iron Man" Quigley was joined on May 19 by honorary media chair and CBS 12 Sports Director Matt Lincoln, along with former Major League Baseball legends Andres "The Big Cat" Galarraga and Dennis "El Presidente" Martinez.
Beginning with a 1 p.m. shotgun start, the golf classic gave prizes for closest to the pin, longest drive and hole-in-one. After the game, Lincoln emceed the awards reception while guests bid on silent auction items. Players learned about the needs of children with serious medical conditions who are helped through Clinics Can Help.
"We are so excited to have welcomed our golfers to the new location here at Madison Green," said Owen O'Neill, chief executive officer of Clinics Can Help. "We are truly grateful for the excitement and support from all of those who attended. The funds raised today will benefit numerous families in need throughout our community."
Proceeds from the golf classic support the Clinics Can Help Kinder Project, the organization's program supporting families of children with special needs.
For more information about the nonprofit, call (561) 640-2995 or visit www.clinicscanhelp.org.