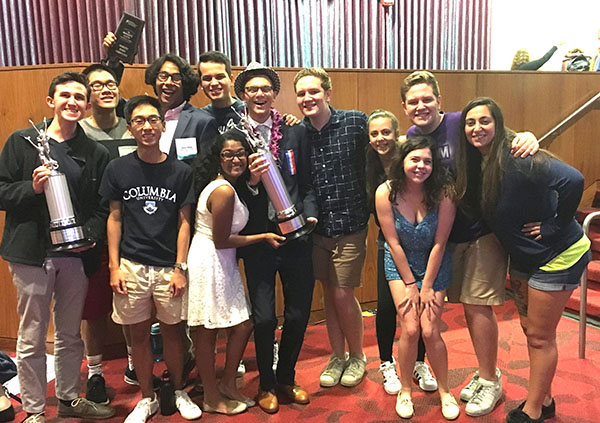 The Dreyfoos School of the Arts speech and debate team recently received major recognition at the National Speech and Debate Association (NSDA) National Tournament in Birmingham, Ala.
Matthew Nadel, who will be attending Yale University in the fall, was named national champion in the category of Informative Speaking.
In addition, Dreyfoos was recognized as one of the top schools in the nation, receiving the Speech School of Excellence Award. Angela Anyzeski, Dreyfoos speech and debate head coach, was awarded her fourth diamond by the NSDA, now having more than 10,000 points.
Other honors earned by Dreyfoos students included Alexander Gordon, a finalist in Congressional Debate, Senate; Michael Bole, semifinalist in Congressional Debate, House; Jake Perl qualified as an octo-finalist in Original Oratory; Jack Yan qualified as a quarter-finalist in International Extemporaneous Speaking; and Michael Wang qualified as an octo-finalist in Domestic Extemporaneous Speaking and was honored as a four-time NSDA tournament qualifier.
Funding for a portion of the students' travel expenses to the national tournament was provided by the Dreyfoos School of the Arts Foundation. For more information about the foundation, visit www.soafi.org or call (561) 805-6298.