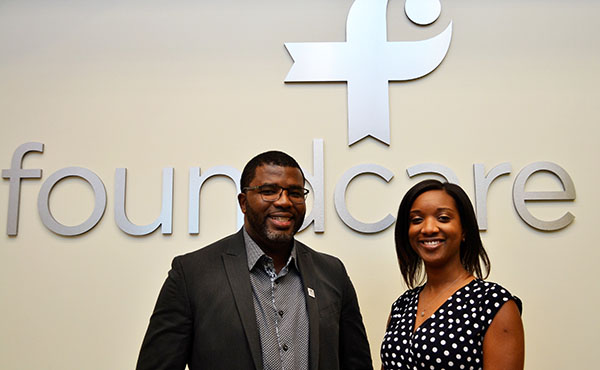 The T. Leroy Jefferson Medical Society (TLJMS) and FoundCare Inc. will partner to host the 17th annual Back-to-School Community Health Fair on Saturday, Aug. 5.
The event, which will take place at FoundCare's Health Center, located at 2330 S. Congress Ave. in West Palm Beach, is designed to offer free health services and education to meet the growing needs of the community.
Guest speakers, immunizations, screenings, physicals, dental checkups and much more will be provided for the whole family from 8 a.m. until 2 p.m. Registration begins at 7:30 a.m., and participants must register on-site for services no later than noon.
Services offered to children include back-to-school physicals and immunizations for infants from two months old up to 18 years old (parents must bring immunization records for their children). Demonstrations of proper car seat installation will take place on site, as well. Experts will discuss several topics throughout the day, including behavioral health, hospice care, diabetes and more.
"While the health fair is free to all, our primary focus is to introduce underserved, underinsured and at-risk community members to our services and to educate the community with healthy lifestyle tips and information," said Dr. Oneka Marriott, chief medical officer at FoundCare. "FoundCare can assist families with access to affordable healthcare and serve as a patient-centered medical home. It is our privilege to partner with the T. Leroy Jefferson Medical Society to help families who might not otherwise have the opportunity to receive care."
Doctors and nurse practitioners will be offering pap smears and breast exams, as well as screenings for vision, diabetes, blood pressure, glucose, cholesterol and HIV. In addition, interested families who participate in the free medical screenings will receive backpacks filled with school supplies.
"Our theme this year is family health," said Dr. Litzrudy Justinvil, health fair committee chair for the TLJMS. "We know that the high cost of healthcare can be stressful for families, and access to culturally competent physicians and other clinical specialists can be limited. We are thrilled to partner with FoundCare to invest in the health and welfare of vulnerable families and to cultivate a healthy community."
TLJMS members volunteer their time to provide services completely free of charge. TLJMS has been organizing this health fair for 17 years, offering local residents comprehensive primary care at no cost, which they might not otherwise receive, from predominantly minority physicians and other clinical specialists who donate their services.
Sponsors of this year's health fair include the Law Offices of Craig Goldenfarb, Merrill Lynch, UBS Financial Services and Guardians Credit Union. Funders that make the event possible include the Jack & Jill Foundation of America, the Pfizer Foundation and the Quantum Foundation.
For information on the Aug. 5 event, visit www.foundcare.org or call (561) 432-5849.