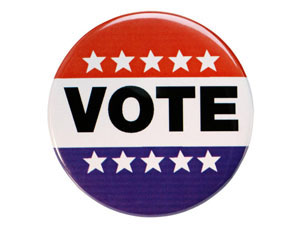 Due to a recent change in Florida law, municipalities across Palm Beach County will need to change their election qualifying dates, moving them back at least a month.
The change will create longer local election cycles, since candidates will need to qualify for March election ballots in the beginning of January.
Previously, candidates could qualify until early February in Wellington and Royal Palm Beach, and late January in Loxahatchee Groves.
According to Palm Beach County Supervisor of Elections Susan Bucher, Section 101.62 of the Florida Statutes, amended in 2016, obligates her to send out vote-by-mail ballots to absent uniformed service voters and overseas voters no later than 45 days before elections, including municipal elections.
At Bucher's request, municipalities in the western communities are beginning to update their charters and ordinances to adjust the qualifying dates.
The Royal Palm Beach Village Council had two agenda items scheduled for its Thursday, July 20 meeting to make changes to the village charter and village code.
The qualifying period currently opens the last Tuesday in January and continues for two weeks. As proposed by staff, qualifying for the village's annual election will now occur during the first seven business days in January between the hours of 8 a.m. and 5 p.m.
The election will still be held the second Tuesday in March.
"I'm looking to comply with the Florida Statutes," Bucher told the Town-Crier. "So, the Florida Statutes explicitly say for a general election that is considered a municipal general election, that the ballots be mailed 45 days [prior] to military and overseas, and 35 to 28 days for domestic, and so I'm looking to comply with that law, and I'm asking the cities to do the same."
The amendment to the statute allows voters overseas more time to understand who is running in local elections for their hometown in Palm Beach County.
"I think that it's helpful for individuals to be able to receive their vote-by-mail ballot in a more timely manner so that they can try and make an educated vote. They can know who the candidates are and become familiar with any ballot questions that might be placed on the ballot by the municipality," Bucher said. "It gives the voters more time."
Bucher has been seeking compliance from the municipalities in the county for a few years now, she said.
"We contract with each of the 39 municipalities, and we do so as a courtesy because we have the election equipment, and in operating elections, we have found provisions in the Florida law that we have to follow," she said.
Ultimately, Bucher requests that the local governments send in their ballot information 60 days before elections.
"It means that we can get the ballots out within the required timeframes that are required by law," Bucher said.
Officials from both the villages of Wellington and Royal Palm Beach see the request as a good thing and intend to comply with Bucher's request.
"I've been overseas. We were in Germany for three years, so I know how important it is to be able to get a ballot and participate in the election process when you're overseas," Royal Palm Beach Councilman Jeff Hmara said. "That's something that is near and dear to me and my heart, so it's a good thing to do, no doubt about it."
Hmara shared similar thoughts as Bucher's regarding the timeframe for voters overseas with the changes that are requested for the time allotted for vote-by-mail ballots.
"It makes the understanding of the field and the people who are serious about running much clearer," Hmara said. "I think it requires a commitment earlier, and I think that's a good thing. I can't see a downside to it."
With the new deadline, it also extends the length of time that candidates will potentially campaign.
"I really don't think it will have that much of an impact," Hmara said regarding the length of the campaign and campaign costs. "Usually, the last four weeks or so is the most intensive from an activity point of view and also from an expense point of view, so I don't think that's going to change any."
Wellington Village Manager Paul Schofield believes that the change in qualifying dates gives more people a fair and equal opportunity to vote and sees that as a positive.
"I think it's a good idea as a practical matter. It's not going to change the way, whether people choose to run or not, what it does," Schofield said. "I think it's going to give more people access to the ballot box, which is never a bad thing."
Schofield also sees the change in qualifying dates in order to comply with the law as a way to give Bucher and her department more time to do their job effectively.
"I don't think this is really about what people do or don't recognize about their ballots. I think it's more about making sure that the supervisor of elections, who is charged with ensuring that elections are fairly and properly counted, has the appropriate time to do that and doesn't have multiple elections pressuring to the point that it impairs her ability to administer and count that vote," Schofield said.
Schofield agreed that the changes will allow people overseas more time to make their vote count.
"I think it's a good thing. I think you'll find my elected officials will have the same basic opinion," he said. "We're all really most interested in making sure that people get to vote, their votes are counted and they're counted correctly. It does provide more time for people who are overseas, specifically our military folks, who get their ballot and turn them in and have an appropriate amount of time for them to be counted."
Schofield said his village has plans to comply with the law and adjust its dates to qualify for council elections, which occur every two years in Wellington.
Countywide, Bucher has not heard negative feedback regarding her request for all municipalities to set qualifying dates that are at least 60 days before the election.
"I think everybody understands that we're just trying to comply with the law," Bucher said.