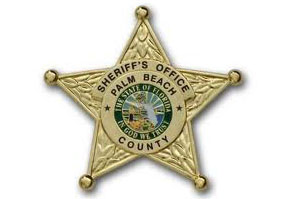 BY PAUL GABA
Despite a high-profile robbery last month, things are pretty good in Wellington these days, according to one of the men in charge of public safety.
Lt. Eli Shaivitz of the Palm Beach County Sheriff's Office District 8 substation in Wellington addressed the village's Public Safety Committee on Wednesday, June 28 and told the five-member panel that despite the robbery in which a former Wellington Idol winner was victimized, crime continues to be a minimal occurrence.
"One [crime] is too many, in my book, but when you look at it in perspective, we are at the bottom [of the county] as far as crime goes," Shaivitz said.
He was referring to the late June attack on 23-year-old Jessica Leow, a former Wellington Idol winner, who was leaving the Chase Bank on the corner of Greenview Shores Blvd. and Wellington Trace when a man attacked her.
The assailant tried to steal her purse, but she fought back. In the process, she suffered a stab wound requiring seven stitches.
Shaivitz noted that while some preventive measures are more effective than others at preventing crime, the situation that took place near the Chase Bank was an outlier.
"This type of thing is not preventable," Shaivitz said. "We encourage citizens to be vigilant and to give us a call. Will that prevent every future robbery? No, but it's a start."
He also encouraged residents and businesses to set up quality video surveillance, which could be used to investigate crimes and give law enforcement good leads on cases.
Paulette Edwards of Wellington's Community Services Department said there will be a concentrated effort to get word out to residents about being vigilant. This will include canvassing neighborhoods with reminders about locking home and car doors, as well as publicizing safety precautions through the village's cable channel and web site.
"We'll be hitting the message hard in neighborhoods, especially those that have felt they had no issues," Edwards said.
Shaivitz said that the PBSO has unmarked cars and deputies on patrol in neighborhoods, and added there are "overt and covert things we are doing" in the community to prevent crime.
"We're generally out there," he said. "But we can't be everywhere."
Shaivitz also addressed the May 2017 Strategic Review, which was presented to the committee before the meeting. He noted that Wellington is a "low crime" community. Between June 2016 and May 2017, there were only 11 reported robberies in Wellington, and of those, only four involved strangers. There have been several individuals arrested in those cases. However, the Leow case is still an open investigation.
He noted that compared with similar-sized communities, such as Delray Beach, Wellington's safety record is excellent. According to the Uniform Crime Report, since 2016 there have been 19 robberies in Wellington, compared with 125 in Delray Beach, and since 2015, all crime in Wellington is down 11.5 percent.
"Crime peaked in Wellington in 2009, and the village took steps to deal with this," Shaivitz said. "We increased our community policing, among other things. All of these steps have helped reduce crimes. It's not one specific thing that has led to the decrease."
But at the same time, crime ebbs and flows, he noted. "A few years ago, we had 'knock-knock' burglaries, where individuals would knock on residential doors, and if there was no answer, they'd try to find a way to break in," Shaivitz recalled. "At that time, residential burglaries were up, and car burglaries were down. Now, it's the opposite; there has been an increase in vehicle burglaries, mostly dealing with unlocked cars that have valuables inside. But our residential burglaries are down."
According to the May 2017 Strategic Review, there were 37 burglary attempts in Wellington during May. Of these, the vast majority were vehicle burglaries, while four were residential burglaries, and three were business burglaries.