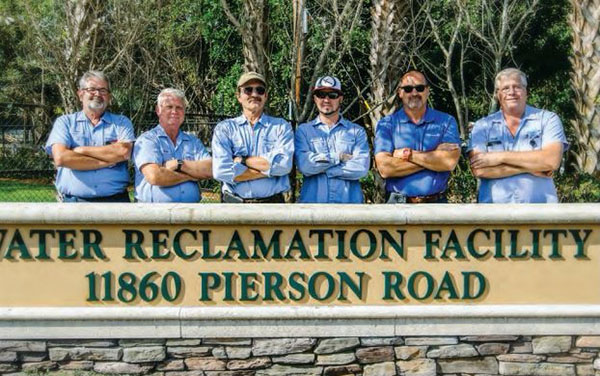 Treatment Plant Operator magazine recently recognized Wellington's Water Reclamation Facility and its staff as a top performer for embracing innovation.
In a recent article titled "Embracing Innovation: A Florida Plant and its Team Members Earn Accolades for Proactive Biosolids Management and High Quality Reclaimed Water," the magazine noted the plant's outstanding compliance history, operation and maintenance practices and customer relations.
The village thanks Utilities Superintendent Bryan Gayoso and the entire Water Reclamation Facility staff for their continued excellence in operation.
Treatment Plant Operator magazine is a national publication for wastewater and water operators, engineers and lab technicians, covering municipal and industrial treatment plants. It is distributed in both digital and hard copy format.
Learn more at www.tpomag.com.