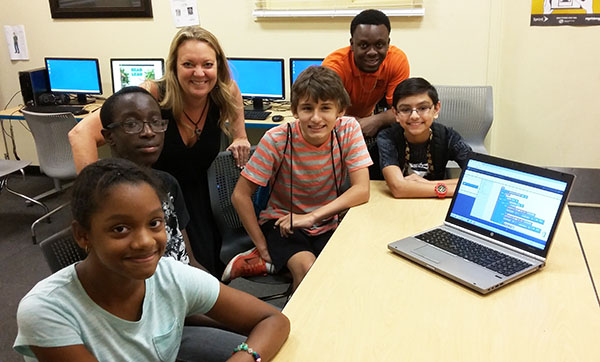 The Chimney Hoppers, the team made up of club members from the Neil S. Hirsch Family Boys & Girls Club of Wellington, has won the Zero Robotics Championship for the State of Florida.
The Zero Robotics Middle School Summer Program is an innovative program for middle school students that is truly out of this world. The five-week STEM curriculum introduces students to computer programming, robotics and space engineering, and provides hands-on experience programming SPHERES (Synchronized, Position, Hold, Engage, Reorient, Experimental Satellites). The program culminates in a tournament where winning teams' SPHERES compete aboard the International Space Station. Middle school participants will get to see the SPHERES operate in space via a live feed from the ISS while NASA astronauts provide real-time commentary. The game is motivated by a current problem of interest to DARPA, NASA and MIT.
The Chimney Hoppers competed against 13 other teams in Florida. They represented the state in the national championship on Aug. 11 when their code was uploaded to the ISS and controlled a satellite on board the station. The team traveled to the Kennedy Space Center to watch the live feed.
Rockwell Collins sponsored the program locally, which operated in several Boys & Girls Club locations throughout the county. Other local clubs that also placed were the Naoma Donnelley Haggin Club in Delray Beach and the Florence De George Club in West Palm Beach, tied for fourth place. The Boca Raton Club finished seventh, and the Marjorie S. Fisher Club finished eighth.