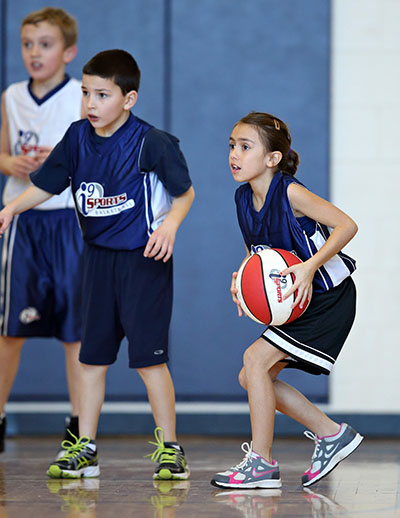 i9 Sports is excited to provide age-appropriate, fun and convenient sports programs to the youth of Palm Beach County at its newest location in the Loxahatchee/Acreage area.
The growing i9 Sports program features some of the most popular sports, such as flag football, soccer and baseball. In addition, i9 Sports will also be the only indoor basketball program in the Loxahatchee/Acreage area. This location will be the second in the immediate area, adding to its Royal Palm Beach High School location, which serves families in Royal Palm Beach and Wellington.
i9 Sports is the nation's largest private youth sports provider, offering programs in a variety of sports for boys and girls ages three to 14 in a non-competitive environment. The program operates flag football, soccer, basketball and t-ball leagues four seasons a year in more than 500 communities from New York to Hawaii, including Palm Beach Gardens and Jupiter, in addition to the program at Royal Palm Beach High School and the new program opening in the Loxahatchee/Acreage area.
The i9 belief is that every child deserves the chance to play and learn the skills associated with their sport. With an emphasis on the positive physical aspects of playing a sport, as well as encouraging team building and positive social relationships with teammates and coaches, i9 has separated itself from the typical local youth sports programs.
Certified instructors and coaches teach age-appropriate, sport-specific skills during each i9 practice, as well as a sportsmanship value that encourages positive social interaction and development during the games. Participants love the program because they can make new friends while playing sports with their team in a non-competitive and non-intimidating atmosphere. With equal playing time for all children and a relaxed environment, kids tend to flourish.
Parents enjoy the convenient, one-day-a-week program that requires no fundraising or volunteering with a one-day commitment on a Saturday or Sunday, where the practice and the game for the week are back-to-back on the same day.
The Loxahatchee/Acreage programs will be held at Osceola Creek Middle School and will begin on Sept. 23. The Royal Palm Beach High School location, serving Wellington and Royal Palm Beach, will begin on Sept. 24.
Registration is going on now for the fall season, with special discounts available.
For more information, call (561) 429-7099 or visit www.i9sports.com.
ABOVE: i9 Sports will offer the only indoor basketball program in the Loxahatchee/Acreage area.