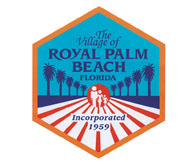 The Royal Palm Beach Village Council approved the first reading of an ordinance Thursday, July 20 that bans medical marijuana treatments center dispensing facilities in the village.
The ordinance amends the definitions of marijuana, medical marijuana retail center and medical marijuana treatment center. It prohibits medical marijuana treatment center dispensing facilities in Royal Palm Beach, and it updates requirements for medical marijuana treatments centers, which complies with a recently amended section in the Florida Statutes.
Royal Palm Beach previously updated its regulations on medical marijuana in February, before the state took action on a constitutional amendment allowing the use of medical marijuana that passed in November 2016.
"We broke up the types of facilities that could be allowed in the village. We allowed the retail centers as a special exception use in our general commercial districts, and we allowed the treatment centers as a special exception use in our industrial general districts," Village Attorney Jennifer Ashton said. "In our ordinance, and this is very key to my recommendation tonight, we had very specific distance separation requirements between the facilities, and from the facilities to schools, to parks, to recreation facilities [and] to daycare centers."
The state law changed the village's ability to impose those aspects of the previous ordinance.
"[The state legislature] did add in that these facilities cannot be within 500 feet of a school, unless there is a public hearing ahead of time, which I don't know why anyone would do that," Ashton said. "But there is this 500-foot requirement for the dispensing facilities."
The state defined two types of medical marijuana facilities. Medical marijuana treatment center dispensing facilities are a stand-alone retail component. The village can ban them by ordinance, but if the village does not ban them, then, with respect to zoning and permitting requirements, the village cannot treat the dispensing facilities any differently than it would pharmacies.
The village cannot completely ban the larger medical marijuana treatment centers. Ashton described them as a "farm-to-table experience," where marijuana is grown, processed, manufactured and sold, with the ability to be consumed on location. These facilities will be strictly regulated by the Florida Department of Health, with an initial 10 licenses granted statewide.
Gov. Rick Scott signed the new law passed by the legislature June 23.
"It eviscerated our [previous] ordinance," Ashton said, adding that state's previous rulings on medical marijuana left zoning authority with local governments. "Everyone thought that was going to continue. It has not."
Through the new state law, Ashton said that the village has two choices regarding medical marijuana dispensing facilities.
"One, you ban them outright," she said. "Or, two, you allow them in anywhere that you allow pharmacies."
If the council accepted them into the village, Ashton said there is about seven miles of space that dispensing facilities could occupy. Royal Palm Beach allows pharmacies in its commercial neighborhood and commercial general districts.
"We allow it as a matter of right," she said. "So, anywhere a Walgreens or a CVS can go, you could have a medical marijuana dispensing facility set up. We cannot limit the number, and we cannot limit the distance separation that we had previously."
In the new ordinance, staff recommended the acceptance of the larger medical marijuana treatment centers in industrial areas of the village. But, Ashton said, this is unlikely to occur soon.
"There is nowhere else that it would go, so our recommendation is that we just allow a treatment center as a matter of right in our IL [industrial limited] and IG [industrial general]. In reality, I don't think we're going to get one of these anytime soon," Ashton said. "These things are statewide, very large, regional operations. They usually operate out of abandoned citrus farms and old nurseries. We're talking about hundreds of plants."
Councilman Richard Valuntas noted that these new laws in the state regarding medical marijuana facilities are still illegal federally. Ashton confirmed this.
"And at any time, the feds could come in and shut it down without us saying or doing anything," Valuntas said.
Ashton mentioned local public concern about the village's new ordinance cutting off access to medical marijuana in the village. "I don't think that is accurate," she said.
From what Ashton understood, the treatments centers have state licenses and will offer "robust delivery services," so residents would still be able to have medical marijuana delivered to their home.
Mayor Fred Pinto wanted to make it clear that the village is compliant with the state law, as well as adhering to its staff recommendations.
Valuntas made a motion to approve the first reading of the new ordinance, which was seconded by Councilwoman Selena Smith and passed unanimously.