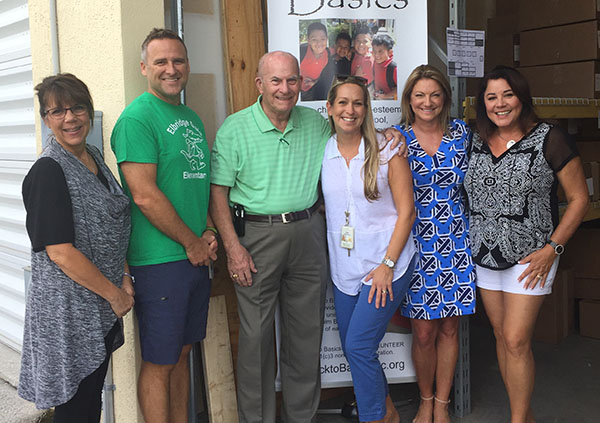 The Wellington Community Foundation recently donated $6,000 to Back to Basics, a local charitable organization serving youngsters in Wellington schools.
The foundation's generous donation helped Beverly Perham, founder and executive director of Back to Basics, provide 600 new school uniforms for children in need at New Horizons, Binks Forest and Elbridge Gale elementary schools, all located in Wellington.
On Tuesday, Aug. 8, Wellington Community Foundation board members joined Perham to greet school faculty members as they picked up the school uniforms, which were then distributed to Wellington children for the start of the new school year this week.
"This is the second year that we have partnered up with Back to Basics," said Tom Wenham, chairman of the Wellington Community Foundation. "Working with these types of organizations helps our foundation fulfil its mission of neighbors helping neighbors."
Overall, the Wellington Community Foundation was proud to have been a part of helping area students begin a successful school year by providing 600 school uniforms, donating 200 backpacks filled with school supplies, and providing more than $8,000 in school grants this year to elementary schools in the community.
"It is due to the generous support of our donors that we are able to do the types of things that we do to help our students in Wellington succeed," Wellington Community Foundation Board Member Barry Manning said.
For more information about the Wellington Community Foundation, and how you can get involved, call (561) 333-9843 or visit www.wellingtoncommunityfoundation.org.
ABOVE: WCF's Tom Wenham and Maria Becker with representatives from Elbridge Gale and Binks Forest elementary schools.