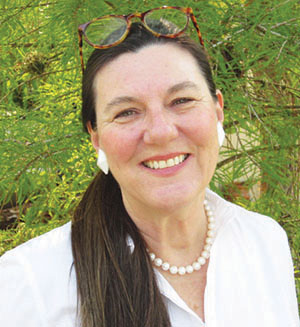 THE SONIC BOOMER
I'm writing this as I sit at my desk in the back of my antiques mall. And, lest you get the wrong impression, this is no corner office with plush wingback chairs and a fish tank. There is no conference table, coffee machine or potted plant.
My desk is a 6-foot folding table, and my chair is here only because it needs to be reupholstered. I am surrounded by boxes, ladders, fluorescent light fixtures and merchandise in shopping carts, waiting to be emptied into the store. The air conditioning doesn't quite reach back here, so a box fan is flapping the corners of the papers on my desk.
Yet today, I am feeling enormously successful.
The merchandise trailer is almost completely unloaded, and the retail space is crammed with shoppers. The music is playing, and the cash register is ringing. I cannot believe that 15 years ago, this building was an empty shell and naysayers were telling me "the town is dying" and "the antiques business is dead."
I have no control over the town, but the antiques business is far from dead! Right now, my store is filled with tens of thousands of interesting things, and each one has a price tag. In another five years, those "interesting things" — each of which was casually cast off by its previous owner, mind you — will have paid for this building, all 3,000 square feet of it. It boggles my mind.
Maybe in five years, I'll cash out. But in the meantime, I do have a problem.
I have 30 dealers renting space in the building and 26 more on a waiting list. Some of those 26 have been waiting for nearly a year to get in. How do I make room for them?
As I see it, I have three options:
• I could raise the rent in an effort to force out some existing dealers, but we already charge the highest rent of any antiques mall I've ever visited. Plus, how do I know which ones would leave? I don't want the ones with the coolest merchandise going anywhere.
• I could give up some of the space I'm using for my own things, but what's the fun in that? I'd rather shop and play in my retail space than be a landlord any day of the week.
• I could open a second store nearby, but might I end up competing with myself? And is owning two buildings in a "dying town" ever a good idea?
I don't want to disappoint 26 enthusiastic people who love the store enough to want to rent space in it, but I don't want to change my business model either. I am just conceited enough to believe that the reason that the store is a success is because I personally bring in such cool stuff. And arrange it in such an exciting way. And keep my prices so affordable.
"It's a nice problem to have," Mark commented.
That's sweet of him to say, but not much help. I suppose I'll have to call my idol Warren Buffett for advice. I'm sure he'd fly right down.