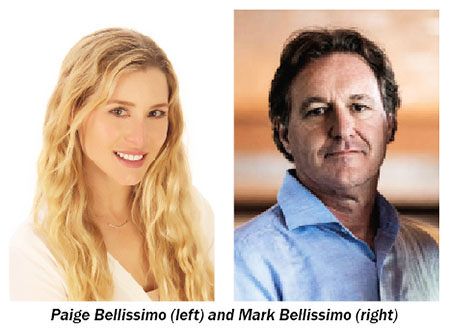 Seven years ago, Mark Bellissimo and his daughter Paige, the eldest of his children, found a way to meld their love of all things horses with their philanthropic endeavors.
Called the Great Charity Challenge, the annual event pairs a special equestrian event with the distribution of funds to nonprofit organizations. Amounts awarded run from $150,000 for the first-place winner to $15,000 for the 36-place winner.
To date, more than $10 million has been awarded to local charities.
In recognition of their contribution to the community, Families First of Palm Beach County is presenting its Harriet Goldstein Award to the Bellissimos at its 11th annual Children's Day Awards Luncheon on Friday, Oct. 6 at the Kravis Center. The award is presented annually to individuals who have made lasting contributions to the community.
"We measure the success of the event, not in terms of money raised, but the numbers of lives we touch, which, at this point, is in the tens of thousands," Mark Bellissimo said of the Great Charity Challenge, held at his Palm Beach International Equestrian Center in Wellington.
This year's keynote speaker at the luncheon, attended by some 400 people, will be Palm Beach County School Board Member Barbara McQuinn, who will reveal details of a childhood of abuse and neglect and abandonment, and how she has overcome it.
Business leaders, nonprofit and government leaders, and local public and private funders will attend the event, which includes a highly popular silent auction, performances by local school children and giveaways. WPTV's Ric Blackwell will serve as master of ceremonies. For more information, or to purchase tickets, visit www.familiesfirstpbc.org.