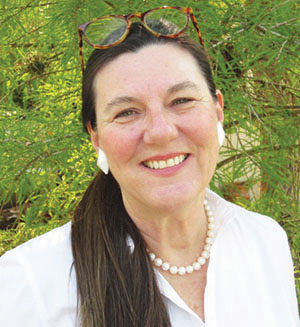 THE SONIC BOOMER 
Labor Day is very nearly here.
Labor Day marks the official end of the lazy days of summer and also triggers the beginning of the overly hyped, always-ridiculous, fast-paced, madcap and hysterical "Hallo-thanks-mas" season.
It's insane, but for shop owners like myself, it is a very big deal financially. So, of course, we are the first to embrace it.
When I first opened my antiques mall 15 years ago, I put out my Halloween merchandise in October, my Thanksgiving stuff in November and my Christmas items in December. What a fool I was!
I didn't realize then how early people shop to "get the good stuff." Plus, they need their holiday decorating décor ready right at the beginning of the month, so they can get the most use out of it. And let's face it — summer shopping is boring. Once you buy a new swimsuit, a fresh set of barbecue tongs and a box of sparklers, it's over.
So, I started putting out my fall and winter items a full six weeks in advance of each holiday. Then I happened into a Cracker Barrel.
You may think that Cracker Barrel is a "home cooking" restaurant frequented by RV people and hitchhikers. After all, most of their locations are along the country's interstate highways.
No. In addition to serving a cheesy hash brown casserole that is worth every calorie, Cracker Barrel is holiday central.
I was in one on Aug. 10. I had just stopped in for the casserole, really. But they were already selling football onesies for tots, Halloween candy, Thanksgiving platters and, back in the corner, everything you'd need to trim your Christmas tree.
People were lined up at the cash register in a cacophony of orange and black, red and green.
"I'm late!" I screamed to my husband, Mark. "I've got to get to the store and start dragging boxes out of the attic!"
"To put away the Fourth of July stuff?" he asked. (Admittedly, he had just come in from the parking lot and was dripping with sweat.)
"No!" I screamed. "Well, yes, but — it's Christmas!"
"Christmas?" he asked, edging hopefully toward the dining room. "Don't we get football first? And that trick-or-treat night — isn't that in there somewhere?"
Honestly, what I have to put up with.
"Of course you get football and trick-or-treat night, but don't you see? Time is fleeting! Valuable sale days are slipping away right before our eyes! We've got to stash those flags and replace them with snowflakes. Quick! Get in the car!"
"But I thought we were having lunch! I'm hungry!"
"Well, grab something to eat in the car! Right there! That bag of candy corn! We've got to hurry!"
And that is the true beginning of the holiday season — unmitigated panic mixed with too much sugar. It goes on like this until January, when we collapse in front of the Super Bowl with a crumpled list of broken New Year's resolutions in our hands. Are you ready?