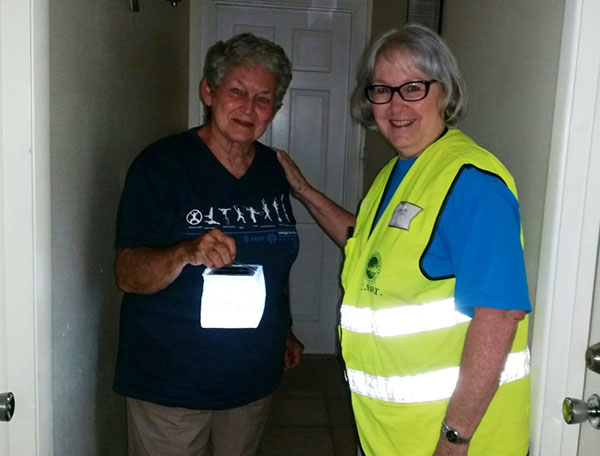 After training for 10 years, the Loxahatchee Groves Community Emergency Response Team (CERT) went into full activation for Hurricane Irma.
Members reported to Palms West Presbyterian Church and did Rapid Impact Assessment surveys in the town on selected routes. Reports of several power lines were sent to command via ham radio. The reports were shared with the Loxahatchee Groves Water Control District and the total report was sent to the radio operator at the Palm Beach County Emergency Operations Center. Fortunately, there was no major damage in the town to structures and no medical issues that were discovered.
On Thursday, Sept. 14, Loxahatchee Groves CERT leader Pat Johnson picked up a donation of solar light cubes from Gary Yang (www.solight-design.com) and distributed them to some town residents without power, as well as to residents in Belle Glade through a team member at the Bank of Belle Glade.