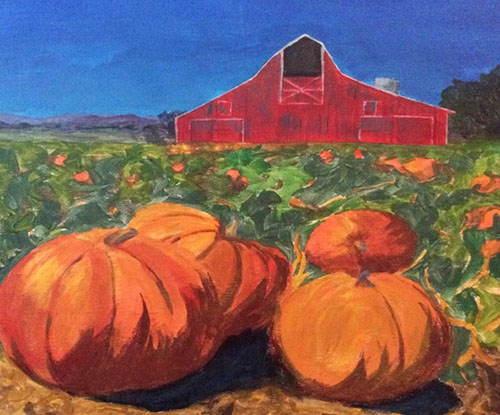 Well-known for its annual October pumpkin patch, St. Peter's United Methodist Church in Wellington will hold three community-wide events for all ages in the pumpkin patch.
"Saturdays in the Patch" will offer activities on three Saturdays: Painting in the Patch on Oct. 7, Gardening in the Patch on Oct. 14 and Movie in the Patch on Oct. 28.
• Painting in the Patch, Oct. 7: Artist Sandra Harmon will lead the painting class from 9:30 to 11:30 a.m. Everyone will paint the same scene: four large pumpkins in a pumpkin patch with a red barn in the background. Children will paint pumpkins and participate in other activities. The cost is $10 for adults and $5 for children.
• Gardening in the Patch, Oct. 14: Gardeners from the Wellington Garden Club will teach about gardening in Florida. Children will have the opportunity to plant pumpkin seeds and watch them grow at home.
• Movie in the Patch, Oct. 28: Stop by from 7 to 9 p.m. for a free showing of Spookley, the Square Pumpkin. Bring your friends and neighbors to this family-friendly event for all ages.
In addition to the activities, pumpkins, gourds, pumpkin bread and apple butter will be available for sale.
Hours of operation for the St. Peter's Pumpkin Patch are Oct. 1 through Oct. 31, Monday through Saturday from 9 a.m. to 8 p.m., Sundays from noon to 8 p.m., and Tuesday, Oct. 31 from 9 a.m. to noon.
For more information, contact Samantha Scott at sscott@stpeters-umc.org or (561) 793-5712.