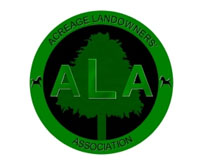 The Acreage Landowners' Association will host its annual Rocktoberfest event on Saturday, Oct. 21 from 5 to 10:30 p.m. at a new location this year, Samuel Friedland Park, located at 18500 Hamlin Blvd.
Typically, Rocktoberfest takes place at Acreage Community Park, which is currently under construction, noted ALA President Timothy Sayre. The event has instead been moved to Samuel Friedland Park in the northwest corner of The Acreage.
However, the fun and activities are only going to be bigger and better.
"We're really excited about this one," Sayre said. "We're hoping it will be the biggest event ever that we've had, as far as attendance."
As the music fests have grown, they've gained interest from well-known bands, including Pine Island Express, a bluegrass band, and the Petty Hearts, a Tom Petty tribute band. Joining them will be local band Seven Fly. G.B. Sound will provide sound equipment.
The event, Sayre said, is about enjoying the music, food trucks and activities. While it will have a Halloween theme, it is not a scary event. Rather, it will be a family-friendly event suitable for younger children.
Children and adults alike can compete in costume contests that will have cash prizes for first, second and third place. There will be a raffle, as well.
"The raffle is going to be run by Horses That Help, which is a local nonprofit organization that uses horses to help challenged children," Sayre said. "Any money made on the raffle will go to their nonprofit."
There's no need to bring food, as food trucks such as Dough Dough Donuts, Holy Cow, Granny's Kitchen and more will provide great eats. Attendees are invited to bring their own beer. However, no glass containers will be permitted.
Vendors from near and far will come with their wares, including goods such as jewelry and items for children.
Vendor opportunities are still available. Vendor spaces are $25 for a spot, and $30 for a spot with electricity. Anyone looking to be a vendor should fill out the form at www.acreagelandowners.com/vendapp.html by the Sunday, Oct. 15 deadline.
The Kids Zone, once again sponsored by Connect Church, will include three bounce houses, face painting and other fun activities.
Additionally, there will be a car show under the lights where car enthusiasts bring their classic cars to show off and let people learn about them. Spaces are still available for those interested in participating in the car show, Sayre said.
Volunteers are needed for the event. The ALA needs volunteers to help let cars in for the car show, organize parking, coordinate people coming in, help out at the Kids Zone and more. Horses That Help will also need volunteers to assist with the raffle.
Because the ALA is a nonprofit, Sayre said, teens who volunteer will be able to receive community service hours. To apply to be a volunteer, visit www.acreage landowners.com/volapp.html.
The Indian Trail Improvement District is co-sponsoring the event, providing the stage and other items that are needed for the back end to make Rocktoberfest great, Sayre added.
Sponsorship opportunities are still available. For more info., visit www.acreagelandowners.com.