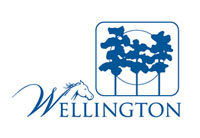 The Wellington Village Council approved a conditional use permit Tuesday, Oct. 10 to allow Wellington Elder Care 2, a new senior care assisted-living facility, to be located directly adjacent to the current Wellington Elder Care facility on Lily Court.
This week's approval comes several months after the council finalized an ordinance to allow medium-sized assisted-living facilities to be closer together in some areas of the village — a change approved with Wellington Elder Care's planned expansion in mind.
"This operator is very impressive, and we do see an increased need for us to have our loved ones close by where we can visit," Mayor Anne Gerwig said. "That has been a convenience factor that has been overwhelming, I think, to our residents. That's why the support has been overwhelming for this facility."
The second Wellington Elder Care will be a 21-resident, identical facility, independent of the first one. The new facility must be separately operated due to the current state of the village code.
"So, the next best solution is to have one next door just like it. It will be a conversion of an existing quadruplex, a four-unit, multi-family structure," Planning, Zoning & Building Director Bob Basehart explained.
The application submitted to the council was compliant with all land development requirements for a type 2(B) congregate living facility in the planned unit development zoning district.
"No variances are requested. One thing I should point out — the code says that all [type A, B and C] living facilities are supposed to be 500 feet from a residential district unless approved by the council," Basehart said. "This particular building is about 300 feet from a single-family residential district, but since it's limited to eligibility care, and since there are two multi-family structures in between the single-family neighborhood, we don't think that it's an issue. However, we suggest as part of your approval you note that you're allowing this less than 500 feet from a single-family district."
Vice Mayor John McGovern wanted clarification on how both facilities would be operated while they stand directly opposite one another.
"They will be operated by the same people," Basehart said. "They are companion facilities, but it will not be a single, 42-patient facility. It will be two 21-patient facilities."
Damian Brink, representing Wellington Elder Care owners Ricardo and Rosa Gutierrez, addressed the council on the proposed senior living facility. He cut to the chase regarding the recent statewide mandate by Gov. Rick Scott for emergency plans in all senior care facilities.
"After Irma, we were all saddened to hear of the deaths in Hollywood Hills, and Wellington Elder Care was very proactive," Brink said. "They implemented their emergency plan. They had four generators onsite, smooth transition to backup power and no issues were a result of that."
After that event, Brink said his client contracted with Assurance Power Systems "to install full backup power, onsite, permanent at both facilities, the existing facility and the proposed facility, which includes a backup fuel source."
Gerwig asked Brink what the generators the facility had during Irma provided power to.
"They were able to power the full facility," Brink said. "There was no transition. There was a smooth transition of the backup power. They had four mobile generators, but they were able to power the entire facility."
Part of the state mandate requires these types of facilities to maintain air conditioning at no higher than 80 degrees Fahrenheit when backup generators are in use.
"They were able to keep air conditioning running as normal. In fact, some residents hardly knew there was a storm, and I think that shows their commitment to the health, safety and welfare of the residents," Brink said.
Brink said that there are 50 residents on a waiting list for the proposed facility, and tours are being given weekly.
"We think this is a great need in the community," Brink said. "Most of the potential residents are from the Village of Wellington. Like staff said, it meets both the comprehensive plan and the land development regulations."
Councilman Michael Napoleone supported the new addition.
"I think when we passed the text amendment earlier this year, we knew this application was coming," he said. "This is the type of facility that we need in Wellington, and, more importantly, these are the types of people who we want running the facility in Wellington. It provides a tremendous service to our residents, and they do it the right way. The fact that they had the generators already done before the governor made it a mandate shows they're doing this because they care about the people that they're taking care of, and I fully support this resolution."
Councilman Michael Drahos made a motion to approve the conditional use permit, seconded by Councilwoman Tanya Siskind. The motion passed unanimously.